Martinez welcomes Lady Luck
Wigan boss Roberto Martinez believes the Latics finally got the slice of luck they deserved at Sunderland.
Last Updated: 01/12/11 5:29pm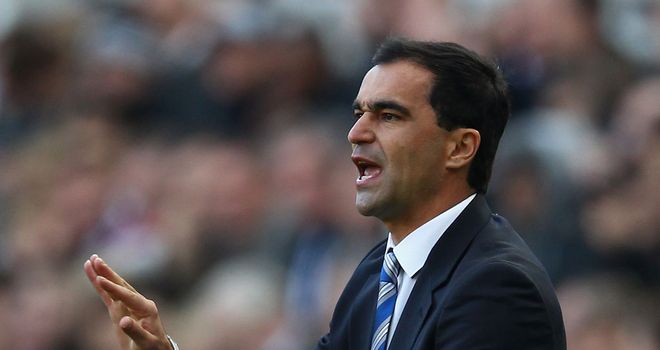 Wigan boss Roberto Martinez hopes Lady Luck will shine on his side for the rest of the Premier League season.
The Spaniard believes the Latics finally got a deserved slice of good fortune to earn their first Premier League away win of the season at Sunderland.
Franco di Santo capitalised on a blunder by home defender Wes Brown to net an injury-time winner in Saturday's 2-1 success.
Before the match Martinez had bemoaned Wigan's bad luck this season, which culminated in Blackburn scoring from an illegal corner in a 3-3 draw at the DW Stadium.
He reckons every football team needs good fortune - and is aiming for plenty more to come Wigan's way in the future.
Belief
Martinez said: "In football you need luck - there is only so much you can achieve by being good.
"Being good is great, and that is something you can affect, but having a little bit of luck helps you to be a stronger side.
"In any sport where you have a group of individuals you need to create that little bit of momentum and belief.
"Sometimes you have a third party decision that is involved in the outcome of a game. It can sometimes go your way or sometimes go against you.
"Unfortunately over the last few weeks nothing went our way and now it has turned around a little bit.
"Every season you feel as if it will balance out, so we are looking forward to that."