Craddock - Larsson's a diver
Wolves defender Jody Craddock has branded Seb Larsson a diver for winning a penalty in Sunday's win over Sunderland.
Last Updated: 05/12/11 2:32pm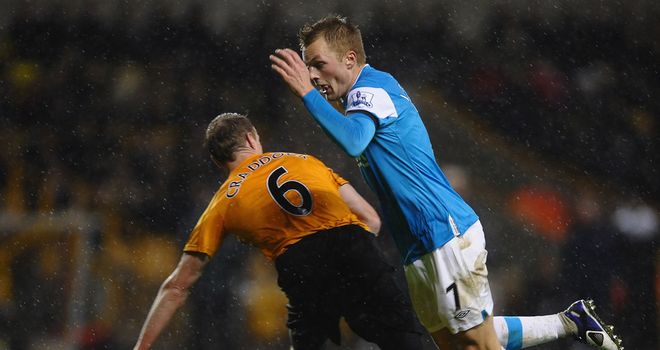 Wolves defender Jody Craddock has branded Sunderland midfielder Seb Larsson a diver for winning a penalty in Sunday's clash at Molineux.
Sunderland were awarded a controversial penalty when Larsson went down in the box under a challenge from Craddock, exaggerating the amount of contact he made with the Wolves defender.
TV replays suggested Craddock had made minimal - if any - contact with Larsson before he went down inside the Wolves box before referee Phil Dowd pointed to the spot.
Larsson's penalty was saved by Wolves keeper Wayne Hennessey and the incident proved the turning point in the game as the home side recovered to win 2-1.
However, Craddock was unhappy with the actions of Larsson, insisting: "I never touched Larsson. There was no contact whatsoever.
Frustrating
"It was really frustrating because he's a professional and that sort of stuff really gets to me.
"He dived, that's the only explanation for it.
"Yes, I did put my leg out, but then I tried to take my leg away but, if he'd have actually run into it, he'd have got the penalty anyway.
"But he didn't. He dived before that. I said a few choice words but what can you do?
"I was angry and shouting but the ref had already given a penalty so nothing I was saying could have changed it.
"You see it on the TV. I was nowhere near him.
"But it's swings and roundabouts because Wayne saved it and we ended up scoring straight afterwards so maybe a bit of justice was done."
Craddock suffered a hamstring injury during his first Premier League start of the season and he is anxiously waiting to find out the full extent of the problem.
"I hurt my hamstring 10 seconds before the penalty which was really frustrating from my point of view," added Craddock
"I'll just have to see how it is."