Reid open to Euro return
West Brom's Steven Reid would be willing to make an international comeback - but only if Ireland were hit by injuries before Euro 2012.
Last Updated: 06/12/11 8:52pm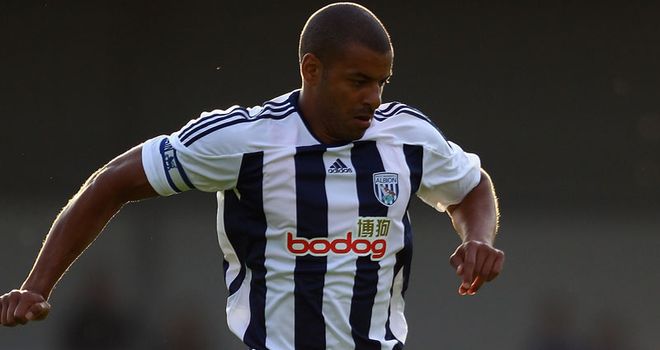 West Brom defender Steven Reid has revealed he would be willing to make an international comeback - but only if Republic of Ireland were hit by injuries ahead of Euro 2012.
The 30-year-old retired from international duty in July 2010 in an attempt to prolong his club career.
Reid has been dogged by injury in recent years, especially during his time at Blackburn where he missed the best part of two seasons with a serious knee injury.
However, the former Millwall man feels he is starting to reap the benefits of his decision to quit international football, having been a regular fixture in Roy Hodgson's starting XI so far this campaign.
Helped
"I think retiring from international football has helped me," Reid told the Express and Star.
"With international football I would have had another four, five or six games and instead I get the chance to recover.
"I think it's helped. If I had those games in midweek and been flying back from the other side of Europe to play in the Premier League it would have been a tough ask.
"I've started 14 league games on the spin, which is more than I've done for quite a while. At the moment I'm delighted with that and the fact I'm staying fit."
Desperate
Reid admits that should injuries hamper Giovanni Trapattoni's plans for next summer's European Championships, he would consider an international comeback - but only on a temporary basis.
"I made the decision to prolong my club career and at the moment it's going really well," he added.
"Next summer, if there were a few injuries and they were in desperate need then you never know."