Lawrence staying positive
Liam Lawrence has played down Portsmouth's latest financial fears after owners Convers Sports Initiatives entered administration.
Last Updated: 07/12/11 12:25pm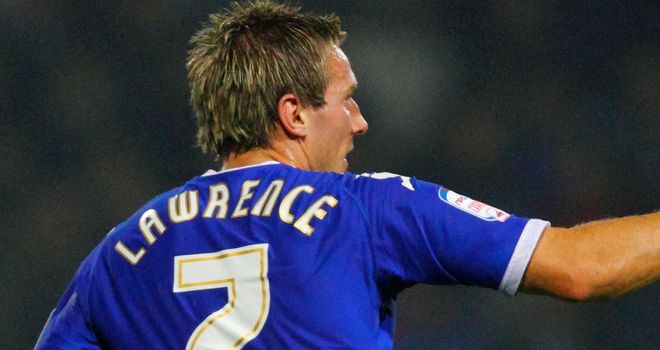 Portsmouth captain Liam Lawrence has played down the club's latest financial fears after it was confirmed owners Convers Sports Initiatives have entered administration.
The setback is the latest in a string of off-field problems which have threatened the existence of the club, however Lawrence insists it is far more promising than last time.
The Pompey skipper believes the latest chapter in the club's long battle with financial ruin is not as worrying as last year, when the South Coast outfit faced the threat of liquidation.
Lawrence, who is currently out with an ankle injury, told The News: "We've been here before, haven't we? We seem to get ourselves sorted and then something else comes out of the fire.
Sympathy
"But I'm not as worried as last time. The club is in nowhere near as much debt as it was and it's a more attractive club to buy now than it was before.
"I just hope it gets sorted because the lads just want to play football. We need results and we don't need this sort of thing happening all the time."
Lawrence, who was with the rest of the Pompey players on their annual visit to Queen Alexandra Hospital, also spoke of his sympathy for Pompey fans who have seen their club threatened again just a year after they narrowly escaped being wound up.
The Republic of Ireland midfielder added: "Without me trying to suck up to them, I feel so sorry for the supporters because it must be a nightmare for them.
"It's just one thing after another for them - their team gets relegated, nearly go bust, then gets bought by someone who then gets arrested and the owners go into administration.
"It's a kick in the guts for them every few months and you can't blame some of them for thinking 'I've had enough of this'."
New boss Michael Appleton picked up his first win in charge of Portsmouth against Coventry last weekend, and Lawrence insists the players can do their bit by giving their all as they wait for things to be more settled behind the scenes.
Lawrence added: "It's so hard for the new manager coming in and then all this happens.
Focused
"It's hard for the players but it's frustrating for everyone and most disappointing for the fans.
"As long as we keep focused when we play, that's all we can do but I was glad to see us get another result against Coventry.
"It could have been 6-2 because we missed chances again but we won the game and that was the main thing because we needed points."
The 29-year-old is hopeful he will be ready to return to the squad for this weekend's trip to Burnley, despite suffering a minor setback.
Lawrence said: "It's getting there. I trained on Friday because I'm so eager to get back but I rolled the ankle again a little bit and stretched the ligament, which put me back another few days.
"I'm going for some injections on it later on this week so hopefully I can train and I will be available for the weekend."