Savic - No Toure problem
Stefan Savic insists there is no issue with Man City team-mate Kolo Toure as he adjusts to the demands of the Premier League.
Last Updated: 09/12/11 5:54pm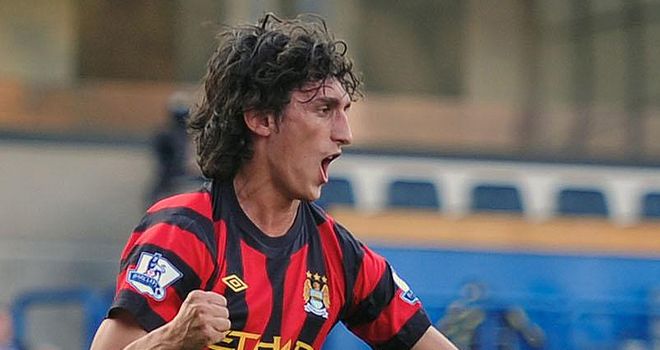 Stefan Savic insists there is no issue with Manchester City team-mate Kolo Toure as he continues to adjust to the demands of the Premier League.
Montenegro international Savic joined City in the summer and has made 11 appearances in total, with his only league start coming in the 3-2 win at Queens Park Rangers.
In an interview in a French magazine earlier this week, former City captain Toure was quoted as suggesting he was not impressed by Savic's performance at Loftus Road.
Toure has subsequently stated that his comments had been misinterpreted and Savic has discussed the matter with the Ivory Coast defender.
"He said to me that he didn't say anything," said Savic in the Manchester Evening News.
"Straight away after that came out in the newspaper he spoke with me and said he didn't tell them anything and I can only believe him. I don't think he should say something like that."
Learning
Savic is enjoying being part of Roberto Mancini's squad and is confident that he will continue to improve with the Premier League leaders.
"I have a lot of experience playing international football and I also played in the Champions League last year with my last club," he added.
"I have experience with my 20 years and when I am training with these good players I can only improve and do better.
"Of course I am learning from training and from match to match. QPR was my first game in the Premier League from the start but I am getting used to this.
"I came from the Serbian League and I needed a little time but now I think everything is better and the time is in front of me."