Hodgson targets Wigan win
Roy Hodgson wants West Brom to take advantage of a 'good opportunity' to pick up three points against bottom club Wigan.
Last Updated: 09/12/11 6:13pm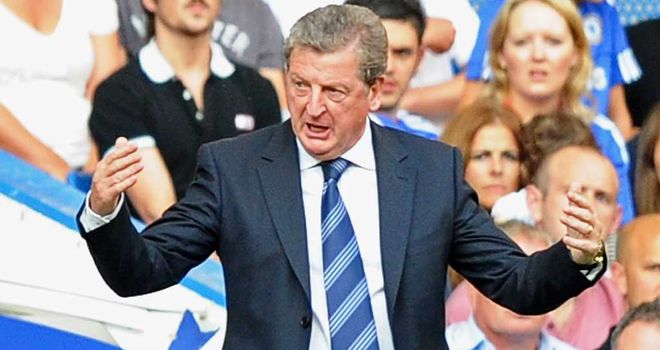 Roy Hodgson wants West Bromwich Albion to take advantage of a 'good opportunity' to pick up three points against bottom club Wigan Athletic on Saturday.
The Baggies have won just twice in seven matches at home this season, but Hodgson has been pleased with his side's performances at The Hawthorns.
The weekend visit of Wigan, who have lost nine of their last 11 games, provides West Brom with a chance to move up the table and Hodgson wants his players to maintain the standards they have set in recent weeks.
Hodgson said: "In the last couple of home games, the team has performed well and might have got a better result against Spurs had Zoltan Gera not suffered his serious knee injury.
"I just hope we can go out and reproduce those performances and ensure Wigan are concerned with how they stop us rather than us be over concerned about how we stop them.
"It's a good opportunity and we are aware of our responsibility. We are playing a team that is below us in the table and have had a bad run up until now.
"That doesn't mean that bad run will necessarily continue forever but we are aware we are in a better position and we must take the responsibility and try and win it."
Confident
Midfielder James Morrison is convinced the Baggies, who are five points outside the bottom three, will stay clear of the relegation fight if they maintain their level of form.
He said: "As long as we keep doing what we are doing, we will win a few more matches and should be okay.
"We should be able to stay out of the relegation battle. We've just got to look for consistency now.
"It is important to pick up points from the teams around you. With the performances, we believe we can achieve a mid-table finish.
"Last season we had a sticky patch in December. We don't want that again.
"But if we keep playing like recently, we will be alright this season. The lads seem confident at the moment."