AVB denies change accusations
Chelsea manager Andre Villas-Boas is confident he has not rushed his attempts to make a mark at Stamford Bridge.
Last Updated: 11/12/11 9:45pm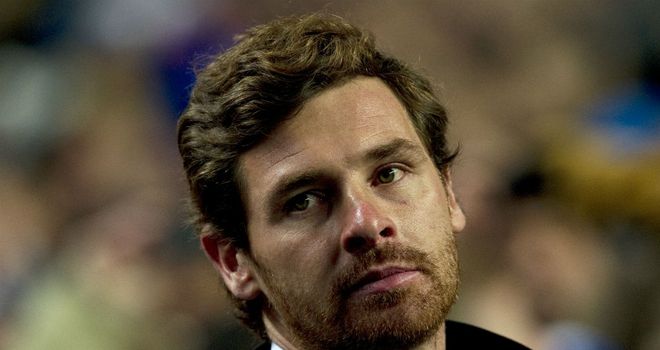 Chelsea manager Andre Villas-Boas is confident he has not rushed his attempts to make a mark at Stamford Bridge.
The Blues host Premier League leaders Manchester City on Monday having bounced back from their worst start to a season since Roman Abramovich bought the club - a run that saw Villas-Boas' revolution come under serious scrutiny.
Some critics accused the 34-year-old of changing too much, too soon in Chelsea's transformation from a side who defend deep and rely heavily on power and pace to one who mirror the style of Barcelona.
Despite a run of five defeats in nine games, Villas-Boas has repeatedly insisted the Blues' new cavalier philosophy would not be abandoned.
It duly was during Tuesday night's UEFA Champions League win over Valencia, although Villas-Boas revealed that was down to events on the field rather than a deliberate ploy, rejecting the obvious implication Chelsea were not yet ready to fully implement his instructions.
Asked if he had changed things too quickly, he said: "No, I don't say that."
One player who will expect to keep his place against City is Didier Drogba, who has once again become the main man, with Fernando Torres forced to make do with a place on the bench.
Extreme standard
Villas-Boas said: "At the moment, Didier has had his run. Fernando has had his run in the past. It doesn't mean that we don't trust his abilities.
"By the way he's training, he's nearer to competing with Didier every time.
"I agree, it has been Didier's run, a run that ended up with goals. But Fernando's run before was with goals as well.
"They are very, very near each other and, again, it's just for me to decide what's best for the team."
Victory for City would make them even stronger favourites for their first league title for 44 years, increasing the comparisons with the Chelsea side who ended a 50-year wait to be crowned champions when Villas-Boas was on Jose Mourinho's coaching staff in 2005.
The Blues boss suggested City's achievement would be even more impressive, as he said: "You have to agree with me that in 2004, there weren't seven teams competing for the title.
"Man City set an extreme standard of top, top performance."