Posh keen for Taylor stay
Barry Fry expects a number of high-profile clubs to be looking at Paul Taylor, but insists Peterborough are under no pressure to sell.
Last Updated: 13/12/11 2:12pm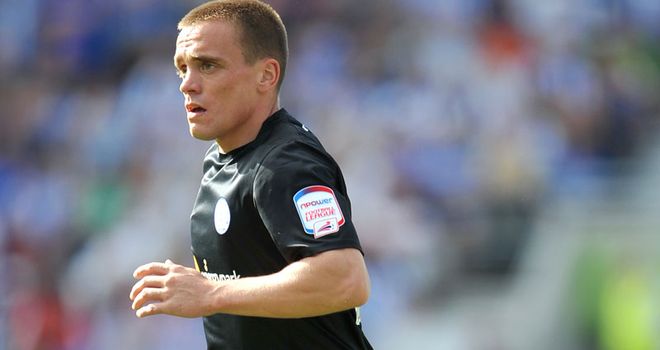 Peterborough United's director of football Barry Fry expects a number of high-profile clubs to be looking at striker Paul Taylor, but insists that they are under no pressure to sell their prized asset.
The 24-year-old has impressed since joining Peterborough in March, following a two-year spell in Belgium, notching six times so far this season.
The former Anderlecht forward's form has alerted several Premier League clubs to his ability and, while Fry fully expects Taylor to shine in the top-flight one day, he is hopeful it is not this season.
"The world is his oyster and Paul Taylor can absolutely be anything he wants to be," Fry told skysports.com.
Eyebrows raised
"I think that a lot of eyebrows have been raised by what he has done and how he has done it in the Championship this year.
"We've not had any offers for him at this moment in time though, so we are under no pressure at all to let him go elsewhere.
"The boy is enjoying his football and long may it continue.
"A lot of people don't know that we tried to sign the boy three years ago when he was at Vauxhall Motors, but the boy had a lot of personal problems at the time.
"Since then he has been inside and then abroad, but we've always kept our eyes on him because we knew that he was a good footballer, so when he opted to come back to this country both Darren and the chairman were keen to give him an opportunity, which the lad has took with both hands.
"He is very grateful for that chance because a lot of clubs wouldn't have touched him with a barge pole, but everyone is entitled to a second chance and he has taken it magnificently.
"He will grace the Premier League one day in my opinion and hopefully that will be with Peterborough, which would be nice."