Taylor decision justified
Swansea manager Brendan Rodgers thinks Neil Taylor was right to snub Newcastle in the summer.
Last Updated: 15/12/11 3:11pm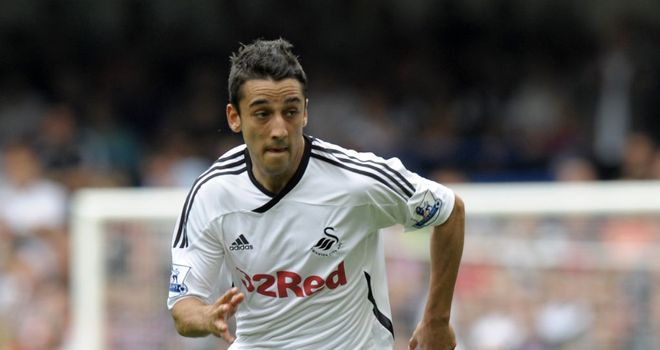 Swansea manager Brendan Rodgers thinks Neil Taylor's decision to snub Newcastle has been justified in his progression towards becoming one of the best left-backs in the Premier League.
The Magpies, who host the Swans this weekend, offered just more than £1million for the former Wrexham defender in the summer, but he was persuaded to sign a new four-year deal at the Liberty Stadium.
A move to Newcastle would likely have included a pay-rise for Taylor, but Rodgers thinks his form for Swansea this season proves he was correct to stay.
"When Newcastle came in, I had to confirm to him how I saw his development - as a player you need that," Rodgers said in the South Wales Evening Post ahead of Saturday's match at St James' Park.
"If you are going to be sat on the bench, you might as well sit there 10 times richer.
"But it wasn't really about salary with Neil and us. Of course he needed to be brought into line in terms of wages, but the most important thing to him in all our conversations was where I saw him in my plans.
"I said I felt if he played regular football with us he could go on and be one of the top left-backs in the Premier League, and I think he has shown he can do that.
"The great thing is that he is only going to get better."