Givet to under-go heart tests
Blackburn Rovers defender Gael Givet is being tested for an ongoing heart condition.
Last Updated: 16/12/11 1:07pm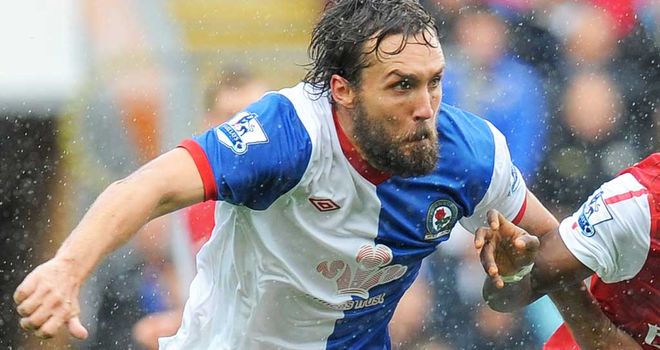 Blackburn Rovers defender Gael Givet is being tested for an on-going heart condition that affected his performance last weekend.
The Frenchman experienced an excessive heart rate and had to be substituted after just 22 minutes against Sunderland.
It is a problem that he has suffered from in the past and the club are hopeful that the routine tests will show no problems.
Givet has featured 17 times for Blackburn this season, playing a pivotal role in the side that are currently struggling to break out of the Premier League's relegation zone.
He is likely to miss Saturday's crucial meeting with West Brom and could be facing a lengthy spell on the sidelines.
Manager Steve Kean told the club's official website: "It is a situation Gael has experienced before, not only here but also during his time playing in France.
"Our priority is his health and our medical team are currently working with other professional health consultants to determine a suitable course of action.
"Gael is quite relaxed in so much that he knows what it is, but we want to do everything we can in his best interests. He is in excellent hands and we feel sure the best decisions will be made."