Rhodes cool over future
Jordan Rhodes is not worrying about speculation after Huddersfield boss Lee Clark revealed his confidence the striker will not be sold.
Last Updated: 19/12/11 9:28am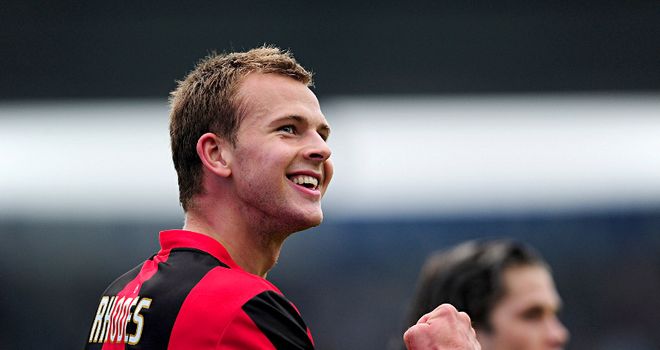 Jordan Rhodes insists he is not worrying about speculation over his future after Huddersfield Town boss Lee Clark revealed his confidence the striker will not be sold in January.
Scotland international Rhodes has scored 17 goals in 17 League One appearances this season and grabbed all four goals in Saturday's 4-4 draw at promotion rivals Sheffield Wednesday.
He also scored back-to-back hat-tricks in October and the 21-year-old has been linked with New Year moves to the likes of Celtic and Newcastle United.
However, Rhodes is reading little into the transfer rumours and Clark believes the youngster is happy to stay at the Galpharm Stadium.
Hot property
"It's not for me to comment on my future," said Rhodes. "Other people can speculate about that.
"Whatever will happen is not something I think about. I still need to get better and continue to score goals."
Clark added: "We're not silly, and we know he's a hot property, but the chairman (Dean Hoyle) has said he won't sell and the lad doesn't want to leave.
"Dean has already stated his money is better in Jordan than it is in the bank, and while we know the calls will come next month to test our resolve, I'm comfortable.
"When you have an owner who is a massive supporter and has a bob or two, you're not in that position of needing to sell. Promotion is more important to Dean than pounds."