Bhoys trio in Olympic frame
Neil Lennon says Scott Brown, James Forrest and Adam Matthews could all be a part of Team GB.
Last Updated: 22/12/11 2:30pm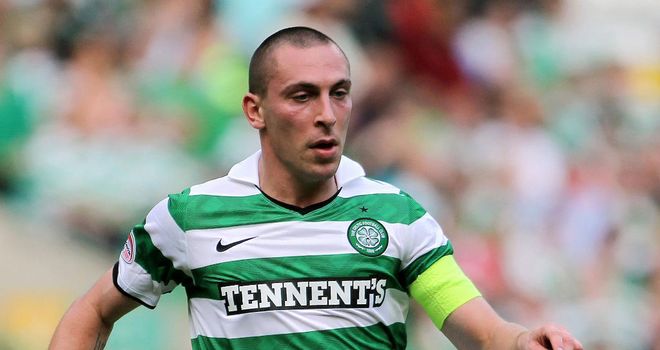 Scott Brown, James Forrest and Adam Matthews have all been lined up as potential Team GB players for next summer's Olympics, according to Celtic manager Neil Lennon.
Stuart Pearce has already started thinking about who he might want to select for the tournament in London and recently sent out a long list to all those players in contention.
The Scottish Football Association, like their counterparts in Wales and Northern Ireland, are against their players competing amid fears over the national team's independence.
Lennon is not a fan of football at the Olympics but is happy to let his players take part if they wish, and he will talk to those men in Pearce's plans in the New Year.
Lennon said: "I haven't had the chance to speak to the players but Scott Brown, James Forrest and Adam Matthews were sent formal invitations as it were.
Timing
"We will sit down with them over the next few weeks and see what they are thinking.
"If they want to go I can't stop them.
"It's the timing of it with the start of the season next year or the (European) qualifiers.
"My view is that football is not an Olympic sport, although it is a great spectating sport.
"But that is my own view, not the view of the club but if the players want to go, I am not going to discourage it."