Hoyle - Rhodes going nowhere
Huddersfield Town chairman Dean Hoyle insists no amount of money can tempt him to sell striker Jordan Rhodes.
Last Updated: 23/12/11 9:52am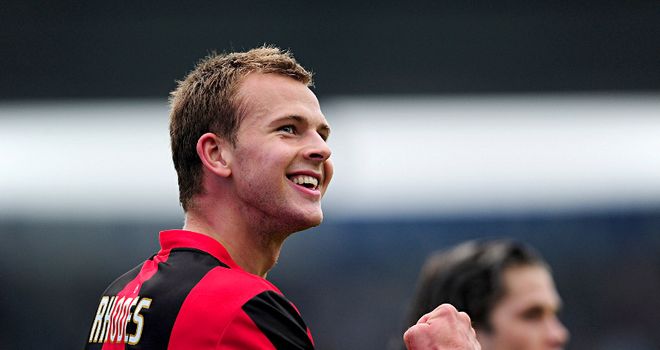 Huddersfield Town chairman Dean Hoyle insists no amount of money can tempt him to sell highly-rated striker Jordan Rhodes.
The 21-year-old has been in free-scoring form this season and has already bagged 19 goals in just 20 appearances for the League One side.
He is the division's leading scorer by three goals after hitting four in the Yorkshire derby against Sheffield Wednesday last week.
Celtic and Newcastle United are believed to be monitoring Rhodes' progress and could make an offer once the January transfer window opens.
But Hoyle is adamant that the Scotland international will be staying in West Yorkshire.
No intention
He told the Huddersfield Daily Examiner: "We have no intention of selling and we are not going to.
"It's not going to happen regardless of how much money came along because, without being cocky or arrogant about it, he is not going to lose value.
"We could sell Jordan but where's that going to get us?"
The Terriers are aiming for promotion to the Championship this season, but are four points off the automatic promotion places with 21 games played.
Their record-breaking 43-game unbeaten run was recently ended by Charlton and they have not won their last three games.
Rhodes has been a significant component to their run, scoring almost half of their total goals this season and Hoyle understands how important he is to moving up the leagues.
Promotion
He said: "This club needs to get promotion to be more self-sustaining, so selling Jordan would be short-term gain for long-term plain.
"We need Jordan Rhodes and all our other very good players to win us promotion.
"Whether Jordan is in League Two, League One, the Championship or the Premier League he will score goals, because nearly every chance he gets he finishes.
"He is only 21, and we are very fortunate he has got a very good agent who doesn't just think about the player but about everything around him.
"A move at this time wouldn't be right for all parties concerned."