Top ten target for Hodgson
West Brom manager Roy Hodgson believes his side are on course to becoming an established top ten Premier League club.
Last Updated: 23/12/11 4:24pm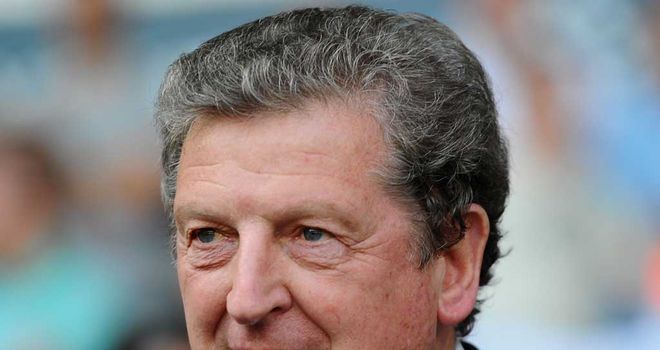 West Brom manager Roy Hodgson believes his side are on course to becoming an established top ten Premier League club.
The Baggies are in their second season in the top flight since their promotion in 2010 and are tenth - seven points clear of the relegation zone.
In their first season back in the division, Hodgson led West Brom to an 11th placed finish last term, but it has often been the following season when the problems arrive for promoted clubs.
Birmingham City, Hull City and Reading have all been victims of the 'second season syndrome' in recent times, but Hodgson is desperate to avoid that becoming an issue.
He said: "What is most important is getting through this difficult second season so we don't fall foul of what is known as the 'second season syndrome'.
"That has caused so many heartaches to so many clubs who have come up into the Premier League, had an initial good season only to go down the following year.
"We're not going badly; the club is making very big strides to being a very stable Premier League club in the category of Stoke, Everton and Fulham.
"At the start of every season they are not thinking 'can we stay up?' They are thinking 'can we get into the top 10?' It would be nice to be in that situation."
West Brom lost their first three games of this season but have since won six of their following 13 matches, including two away wins in their last two outings.
They beat Blackburn Rovers 2-1 last Saturday before edging a 3-2 thriller against Newcastle in midweek.
The Baggies have the ultimate task on Boxing Day, as they host top-of-the-table Manchester City, who have dropped just seven points all season.
But Hodgson has taken confidence from recent weeks, adding: "We've done okay. The play this season has been much more solid.
"We did very well in the last 12 games of last season to stay up, but we were riding on a wing and a prayer for a lot of the time.
"Any luck that was going went our way during the period.
"This season, we look more likely to get results in games, but frankly I think we've been pretty unlucky. No one can accuse us of being where we are in the league through good fortune.
"If we'd had a little bit more luck we'd be even higher up in the table.
"That's what gives me heart for the future. I always feel that, wherever we go, we'll give the opposition a good game."