Evans praises United resilience
Jonny Evans has hailed Manchester United's start to the season - despite their derby day humiliation and early Champions League exit.
Last Updated: 28/12/11 4:02pm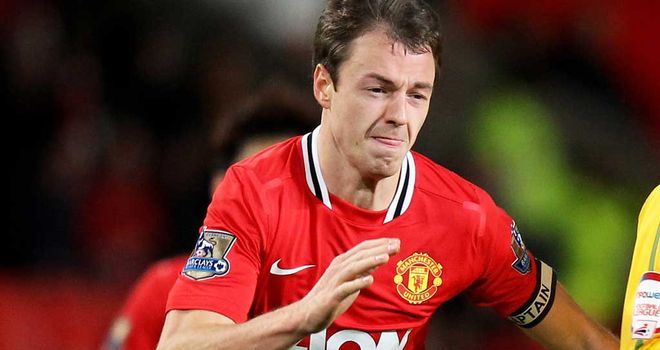 Manchester United defender Jonny Evans has hailed the club's start to the season - despite their derby day humiliation and early UEFA Champions League exit.
The Red Devils are on target to start 2012 at the top of the Premier League standings if they can gain a point at the very least against Blackburn at Old Trafford on New Year's Eve, with neighbours Manchester City not in action until 24 later when they visit Sunderland.
Sir Alex Ferguson's men were handed a 6-1 hammering at the hands of Roberto Mancini's men back in October and their calamitous Champions League campaign ended after being dumped into the Europa League at the hands of Basle.
But, apart from that, United have dropped points in just three other league fixtures.
And the Northern Ireland centre-back believes the first half of the season has otherwise been very productive.
Difference
"Compared to last year, the start we've had has been a lot better," said Evans.
"We've picked up more wins already away from home than we did last year.
"Obviously the difference between us and Manchester City so far comes down to the game we played against them.
"Other than that, we've done really well.
"The teams we dropped points against last season away from home we've managed to beat this season, picking up points at places where we've previously found it really difficult.
"The Champions League exit added to the criticism.
"We'd have liked to have had that group wrapped up at an early stage and maybe we took it for granted a little."