Mowbray rebuffs Williams talk
Tony Mowbray insists that he has no intention of letting prize asset Rhys Williams leave Middlesbrough in January.
Last Updated: 30/12/11 2:34pm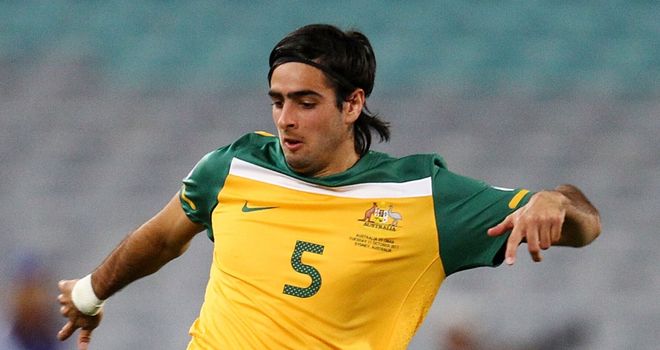 Tony Mowbray insists that he has no intention of letting prize asset Rhys Williams leave the club in January.
The Australia international has been a key figure in Middlesbrough's unexpected charge towards the top of the Championship table.
Boro are currently only out of the top two on goal difference and are just three points off top-of-the-table Southampton.
Williams, who has 18 months left on his current deal, has stated his ambition to play in the Premier League on a regular basis otherwise he would look to leave.
Recent speculation has suggested that local rivals Newcastle had joined the likes of Bolton and Aston Villa in taking a keen interest in the 23-year-old, who came through Boro's famed academy.
But Boro are now financially in a better position and do not have to sell in contrast to the past 12 months.
"I think Rhys falls into the category of being a big part of what we've achieved so far," Mowbray said.
"I think it would be hard to sell the idea to our supporters, to me, to the rest of the team to let Rhys go.
"Even if it was a scenario where Rhys thought 'wow, such a big club has come in,' but I think he understands the support and help this club has given him over the years through his injuries and I don't see a scenario where we sell any players we don't want to sell.
"If you can get to the Premier League you've got £90million guaranteed over the next few years so unless someone is going to bid that sort of money for a player I think we're happy to take the gamble, keep him and let the contract roll and see where we go.
"No one has phoned, it's just speculation at the moment, but it's good that our players are being connected with Premier League clubs.
"It shows they're playing well and have the capacity to play at a higher level, but we would like them to play at a higher level with us."
Indeed chairman Steve Gibson is ready to back Mowbray and give him cash to spend for the first time since he took charge at his beloved Middlesbrough.
One of those in his sights is Nottingham Forest striker Ishmael Miller, as skysports.com revealed earlier this week.
"I've had some positive conversations with the chairman without giving too much away," said Mowbray.
"We're not a club like in the past where there's been lots of money to spend, we have to be very prudent if we are going to add to the squad.
"We do discuss footballers quite often but I think we'll have a more formal meeting after the Blackpool game.
"He's going to be supportive as best he can in this window and yet I fully understand that every player has a value and in January everyone's a bit more expensive."