Jones hit with eight-week ban
Schalke midfielder Jermaine Jones has been sentenced to an eight-week ban for stamping on Borussia Monchengladbach's Marco Reus.
Last Updated: 05/01/12 3:29pm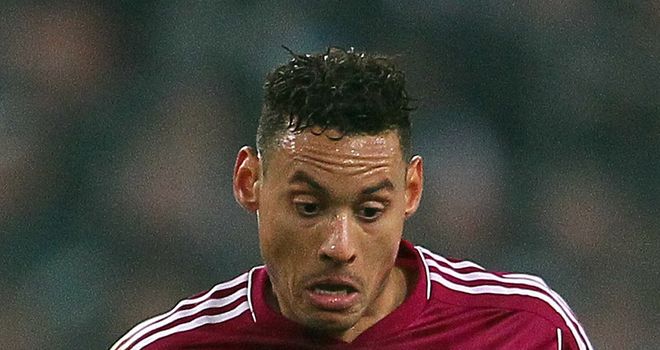 The German Football Association (DFB) has hit Schalke midfielder Jermaine Jones with an eight-week ban for stamping on Borussia Monchengladbach's Marco Reus.
It was confirmed on Thursday the former Blackburn loanee would be banned until 1st March after being found guilty of "extreme sporting misconduct".
The DFB's control committee ruled Jones had deliberately stamped on Reus' recently-injured left foot in a cup game on 21st December.
Reus, who in the summer is joining Borussia Dortmund, was playing in a special boot to protect a broken toe, but still scored twice to help Monchengladbach win 3-1.
Referee Wolfgang Stark told the DFB he did not see the incident, although Jones was subsequently sent off in the last minute of the match for a different offence.
Assaults
The suspension applies to all competitions and friendly games. Schalke general manager Horst Heldt accepted the severity of the incident, but suggested the suspension should just apply to the cup.
He told Schalke's official website: "I don't want to downplay this, it was an assault which requires a certain penalty.
"But there have been similar assaults which were then punished in the competition in which they took place."
Jones will miss six Bundesliga games should the club decide not to appeal the ban, with the league on their winter break.
Heldt added: "Jermaine has also personally apologised to Reus and has demonstrated remorse and reason in the aftermath of the incident. I am sure he has learned from the situation."