Smith breaks silence
Alan Smith is frustrated at his lack of opportunities at Newcastle and would be interested in moving to a club like QPR.
Last Updated: 06/01/12 9:06am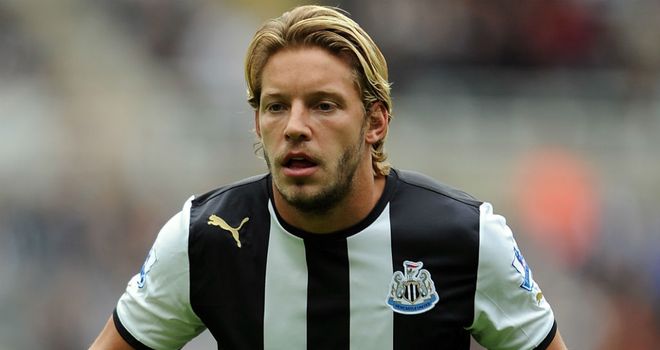 Alan Smith is growing increasingly frustrated at his lack of opportunities at Newcastle and would be interested in moving to a club like Queens Park Rangers if he is not given a chance to play.
Having been linked with a return to Leeds last summer, the midfielder is out contract at the end of the current campaign and has made only two substitute appearances so far which have totalled just more than five minutes on the field.
Smith joined Newcastle in 2007 in a £6million transfer from Manchester United which was designed to get his career back on track after the sickening broken leg he suffered in 2006.
The now 31-year-old played regularly under former boss Chris Hughton, but seemingly does not feature in the new, youthful plans of Alan Pardew and has only been offered coded messages about his future.
Breaking a five-month silence, Smith said in The Sun: "Whenever I've knocked on the boss' door to ask why I'm not playing he says, 'I think you understand football enough to know why'.
"People can draw their own conclusions on what he means by that. I'm not injured and I'm fitter and hungrier to play than ever.
Respect
"I've never been told directly Newcastle want rid of me. I could have gone out on loan, but the manager didn't want me to.
"If he said he wanted me to go I'd respect that, but he hasn't. It's weird.
"He says he wants me around and even offered me a coaching role if I pack in playing, but I'm too young for that.
"I have total respect for Alan Pardew and I know he has the same for me. But I just want to play."
Smith's days at Newcastle do appear to be over, if not in January then at the end of the season, and a move to a club such as Neil Warnock's QPR would appeal.
The former England international said in the Chronicle: "If I'm not staying at Newcastle, I want to find a club where I can make a difference, like a QPR where I could give them a bit of a push forward.
"I can still do a good job in the Premier League or the Championship. I just need that chance."