Fergie reckons Yaya will play
Sir Alex Ferguson will not accept Man City will be without Yaya Toure on Sunday until he sees their teamsheet.
Last Updated: 06/01/12 5:40pm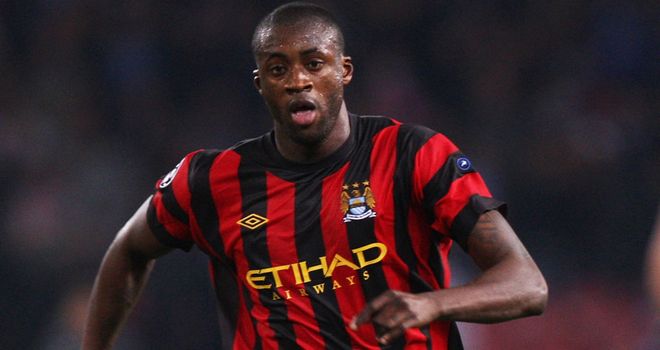 Manchester United boss Sir Alex Ferguson will not accept Man City will be without Yaya Toure for Sunday's FA Cup derby until he sees their teamsheet.
The Ivory Coast management team informed City on Thursday that Toure was expected to attend a team meeting in Paris on Saturday ahead of a flight to Abu Dhabi for a two-week training camp before the African Nations Cup.
Although brother Kolo would also be absent on international duty, the defender has been a fringe member this season while Blues boss Roberto Mancini has claimed midfield star Yaya will be irreplaceable.
City officials confirmed the information received from the Toure's national team, which appeared to rule them out of this weekend's third-round tie at the Etihad Stadium.
Mancini has claimed he may not have enough players to fill his substitutes' bench.
But Ferguson suspects his counterpart is indulging in some of the managerial mind games that are the United boss' trademark, particularly with regards to the availability of Yaya, who scored the only goal in last season's semi-final derby.
"I am not sure Toure won't be available for Sunday," said Ferguson. "He probably will.
Available
"I don't know the whole background but apparently, I read somewhere he doesn't need to meet up until Monday, which suggests he should be playing on Sunday."
Yaya himself has spoken of his disappointment at missing the game and even if he is missing, Ferguson is not convinced his absence will test City's hopes of silverware this season as much as Mancini suggests.
"All the teams who have African players have never really suffered much," he said.
"If you check the records, they all seem to sail through it.
"I don't think it makes a great impact when you have a squad of players.
"There are plenty to occupy those positions until they come back."