Angry Lambert backs Johnson
Norwich boss Paul Lambert has angrily defended Canaries midfielder Bradley Johnson after criticism from Joey Barton and Neil Warnock.
Last Updated: 06/01/12 5:36pm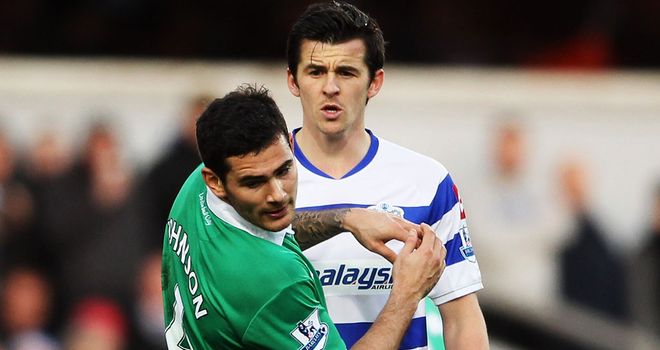 Norwich City boss Paul Lambert has angrily defended Canaries midfielder Bradley Johnson after he was criticised by Queens Park Rangers skipper Joey Barton and his manager Neil Warnock.
The Hoops pair reckoned Johnson "conned" referee Neil Swarbrick into sending off Barton during Norwich's 2-1 Premier League win at Loftus Road.
Barton was shown red for an alleged headbutt when he went face-to-face with Johnson in an angry exchange during Monday's clash.
Afterwards Warnock branded the Canaries player a "disgrace" for his perceived overreaction, while Barton claimed it was a "ridiculous decision" on Twitter.
But, ahead of Norwich's FA Cup clash with Burnley, Lambert has spoken out to back his player in the row.
Substance
He said: "Some of the comments labelled towards Bradley Johnson have been ludicrous. He is my player and he is certainly not a cheat.
"Spats can happen on the field of play - no doubt about it - and I have been involved in enough myself.
"But when somebody comments on one of my players that's when I feel I have to step in."
Lambert was less than impressed with Warnock and Barton talking publicly about former Leeds man Johnson and labelled their comments as "wrong".
Excuses
The Scot added: "If you go face-to-face with someone then there is a chance that things can happen. I certainly don't think it's a full-blooded headbutt.
"That is not the issue I have a gripe with - it's the comments after.
"Maybe when you get beat you start to look for excuses and end up blaming everybody else.
"If you are going to criticise make sure there is some substance, not just come out publicly. I think that is a bit below the belt."