McLeish - Reds not chasing Bent
Aston Villa boss Alex McLeish says he has been told by Kenny Dalglish that Liverpool are not interested in signing Darren Bent.
Last Updated: 08/01/12 1:45pm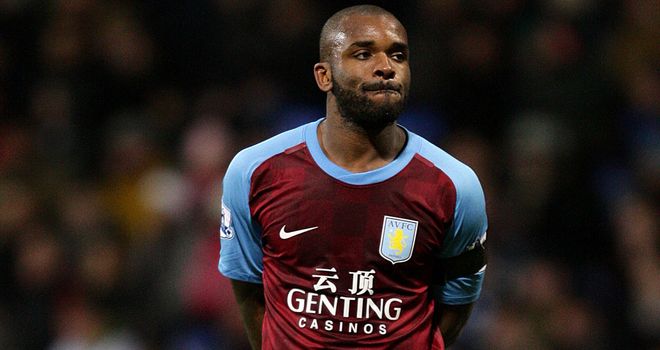 Aston Villa manager Alex McLeish says he has been told by Liverpool counterpart Kenny Dalglish the Reds are not interested in signing Darren Bent.
McLeish was speaking after watching his side reach the fourth round of the FA Cup with a 3-1 victory at Bristol Rovers.
England striker Bent, 27, who joined Villa from Sunderland a year ago, has been linked with a move away, with Liverpool reportedly among the favourites, and he played in Saturday night's win at the Memorial Stadium.
No interest
McLeish has insisted that the player will not be sold, but rumours have persisted.
However, the former Birmingham manager, who is also hopeful of completing a short-term loan deal for Los Angeles Galaxy striker Robbie Keane within the next 48 hours despite what he described as "red tape" holding up the move, says that no-one he has spoken to, including Dalglish, has expressed an interest in Bent.
Of the continued speculation, McLeish said: "It's not frustrating, it's just the transfer window.
"People like to speculate and use social networking sites and they are having a field day.
"If there is anybody out there that wants him they certainly haven't contacted me and Darren has said on the record he wants to stay at the club.
"Whenever I have asked anyone outside the club I've been told flatly 'No'.
"I have spoken to Kenny and he said there was nothing in it."
Heskey
Meanwhile, McLeish expects Emile Heskey to be out for three to four weeks after suffering a recurrence of his Achilles problem at Bristol Rovers.
The manager said: "Emile has had an ongoing Achilles problem we have tried to manage, but tonight the medical staff have told me he has to rest for three or four weeks, so we will have to see how that goes.
"He has broken down a few times and it means you have to make an early substitution against the plan you had in the first place."