Evra - United will never die
Manchester United's Patrice Evra has hailed his side's strength of character following their FA Cup win at local rivals City.
Last Updated: 10/01/12 10:39am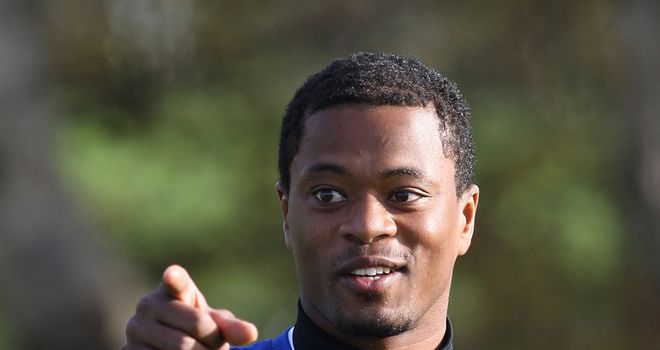 Manchester United defender Patrice Evra has hailed his side's strength of character following their dramatic 3-2 FA Cup win at local rivals City.
The Red Devils went into the game on the back of two successive league defeats, a stumble that has allowed Roberto Mancini's City to take the initiative in the title race.
However, they stormed out of the blocks at the Etihad Stadium, flying into a 3-0 lead at half-time and holding off a City comeback after the break to progress 3-2.
They now face another FA Cup tie-of-the-round encounter against Liverpool at Anfield at the end of the month.
United skipper Evra feels the win was significant because it sent out a defiant message to their critics.
"Manchester United will never die," said the Frenchman. "A lot of people forget that, they don't want to respect the story [of the club].
Character
"But when you have the story behind this club, you know that when there's a difficult moment you'll answer back, because everyone in this team has a big character, a big personality.
"If we hadn't shown that we would have lost this game. But we know we're strong.
"The manager told us it was a big game and that we had to go out and show what Manchester United is all about - and that's what we showed.
"The manager wasn't happy with the second half and he's right because we didn't kill the game by scoring more goals and they scored two.
"But, in the end, there's a lot of satisfaction because many people before the game were saying that Manchester United wouldn't win."
Shock
Evra also expressed his delight at the shock return of Paul Scholes to the Manchester United squad.
The 37-year-old came out of retirement to sign a new playing deal until the end of the season and made an appearance from the bench against City on Sunday.
"It was great news, a big surprise," added Evra. "He's the type of player who embodies the story of the club.
"It's a big boost for everyone."