Kayal to 'come back stronger'
Celtic midfielder Beram Kayal is already looking forward to starting rehabilitation after undergoing season-ending ankle surgery.
Last Updated: 11/01/12 10:15am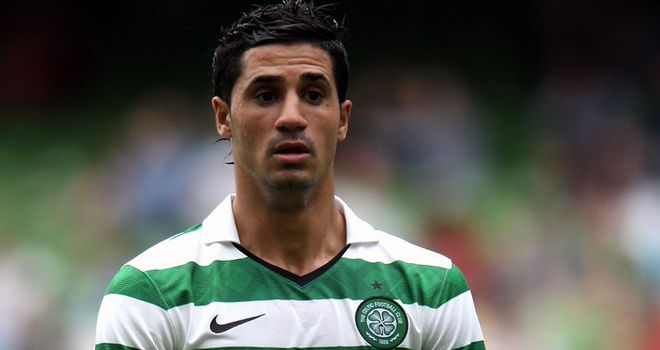 Defiant Celtic midfielder Beram Kayal insists he will "come back stronger" after undergoing season-ending ankle surgery.
The Israel international went under the knife in London on Monday night and although the operation was successful, he will be sidelined for four months.
Kayal was stretchered off in the closing stages of the 1-0 victory over Rangers last month but it was initially thought he would be out for no more than a month.
However, the 23-year-old will now miss the second half of Celtic's campaign, denying manager Neil Lennon of the services of one of his most influential players as they bid to end Rangers' recent run of dominance in the SPL.
Bad timing
"It's bad timing but I will be back even stronger," Kayal, who also sat out three months of his first season with Celtic due to hernia surgery, told the Daily Record.
"The doctor and the specialist sat with me after the operation and said that the surgery was successful.
"As I said, the timing is not good for me after we got back into first place in the league so spectacularly.
"But I have had injuries in the past and come back stronger and I believe it will again be like that now.
"Already I cannot wait to start the process of my rehabilitation to get back into the game earlier than people think I will be back."