Grandin set for Blackpool exit
Blackpool look set to lose Elliot Grandin this month with the player keen to secure a move back to France.
Last Updated: 16/01/12 5:02pm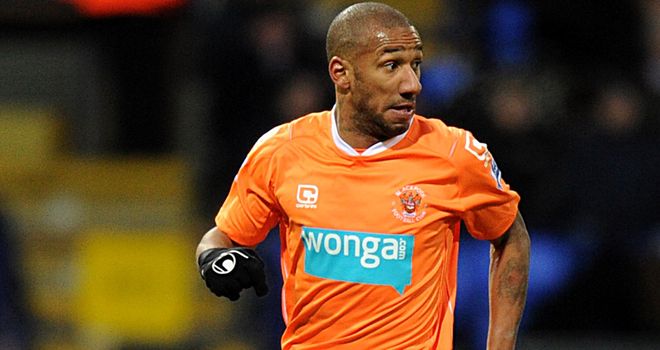 Blackpool look set to lose Elliot Grandin this month with the player keen to secure a move back to France.
The Bloomfield Road club have been in negotiations with Ligue 1 outfit Nice about a loan deal for Grandin that could lead to a permanent switch in the summer.
Blackpool boss Ian Holloway wants to keep the 24-year-old Frenchman but accepts there are personal reasons behind the player's desire to return to his homeland.
Holloway feels Grandin has behaved admirably despite the difficult circumstances - particular in helping turn around Saturday's game at Ipswich where the player came off the bench to score before setting up Kevin Phillips' late equaliser.
Superb
"I thought Elliot was superb," said Holloway. "The problem is that he has been a little bit homesick.
"He has split up with his wife and his little boy is over there (in France). He wants to go home.
"Over the last two days it looked like he might be off, but the French team that wanted him couldn't come up with the money we were asking for.
"What he said to me was totally refreshing. He told me that he believes the club chasing him should have the money to take him on loan and then buy him at the end of that, and if they are not going to do then he said he would more than happily play for me.
"I think that is terrific and well done to Elliot because in this day and age, when people are so selfish most of the time, that is refreshing.
"And what a fantastic performance by Elliot. He made us tick. He was positive, got on the ball and got a goal as well. I thought he was absolutely fantastic and that shows his character.
"Sometimes we say things and write things about footballers and forget they're human.
"Their families can mean an awful lot to them. It's really difficult and I've got the utmost respect for him.
"Sometimes football is far too important. Family should come first at all times."
Cooking
Although the deal has stalled, it would appear likely Grandin will depart before the end of January and Holloway is determined to add to his squad in the transfer window - but it's proving difficult.
"There are loads of things cooking but it's all burning to be honest," added Holloway.
"What people are asking for, the choices they might have... it's the usual thing and I can't stand it.
"It drives me absolutely round the bend. I'm sure it does the chairman too. But we will keep trying because I think we need to add one or two little bits and pieces."