Martinez positive in defeat
Roberto Martinez felt Wigan only had themselves to blame for their 1-0 home loss to Man City - but is taking positives in defeat.
Last Updated: 16/01/12 11:05pm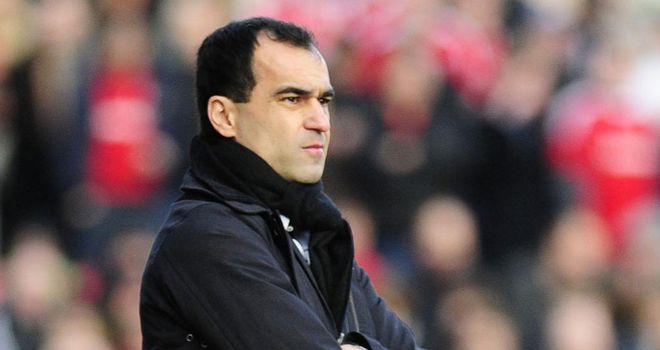 Roberto Martinez felt Wigan only had themselves to blame for Monday's 1-0 home loss to Manchester City - but is taking positives in defeat.
Edin Dzeko's first half winner came from a regulation set-piece after Antolin Alcaraz had given away an unnecessary foul.
But Wigan responded well and despite riding their luck after the break could have snatched an equaliser through James McCarthy.
"The manner we finished the game probably was what pleased me," said Martinez. "The first half was the worst we have played this season. On the ball we were cagey, couldn't find the right angles and we had to work really hard.
"In the second half we took control and we were feeling in the last 20 to 25 minutes that a chance could be coming our way.
"But I'm a little disappointed as the best chances for Manchester City came from our errors. That cost us and we can only blame ourselves.
"It's happened too many times. We get into good positions and then we think about the result too much instead of the performance.
"We want it so much sometimes we think with our hearts and not our heads. We were cagey and couldn't be ourselves at all.
"Yes you are playing against a fantastic team, but I think we are a lot better than what we showed tonight.
Despite feeling his team could have done better, Martinez knows there will be easier matches ahead and it's competing well in those games that will decide their fate - starting against QPR on Saturday.
"It's important to be competitive and we were. We really had a go and it looked like we were going to get something and that's the character we need to take into the next games," he added.
"It's something we need to learn from and we go into the next 17 games with a real desire to play as well as we can - that's the measurement for us, performances not results.
"We're excited, we're looking forward to it and we're going to get the results that the players' performances deserve."