Warnock cools Barton row
Neil Warnock has refused to enter a war of words with QPR captain Joey Barton following his outburst against the club's former manager.
Last Updated: 21/01/12 11:25am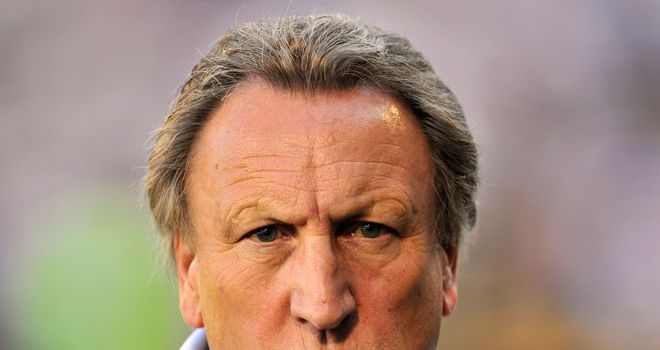 Former QPR boss Neil Warnock has refused to enter a war of words with Rs captain Joey Barton following his outburst against the ex-manager.
The veteran boss lost his job at Loftus Road two weeks ago, just seven months after winning promotion to the Premier League.
He reacted earlier this week by suggesting forces inside and outside of the club had been "poisoning" owner Tony Fernandes against him via social networking site Twitter.
That prompted the outspoken Barton to launch an attack on the 63-year-old yesterday, with him tweeting that Warnock was an "embarrassment" and comparing him to fictional manager Mike Bassett.
Disappointed
But writing in the Independent on Saturday morning, Warnock insisted he does not want to trade blows with the player who he signed from Newcastle in August.
He said: "I'm told Joey Barton had a few things to say about me on Twitter last night. Obviously, I'm disappointed with the comments, but I don't feel there's any need to respond.
"I don't have a problem with anybody at QPR and when I tuned in on Sunday to watch their match at Newcastle I was cheering them on.
"That might surprise people since I was sacked but most of the QPR players I brought to the club, many of them are the same players who did me so proud in winning the Championship last season, so obviously I want them to do well."
Not bitter
Warnock also claims his comments about Fernandes have been taken out of context.
He said: "I'm not bitter at all towards Tony Fernandes and I was disappointed at the way some comments I made on TV this week were sensationalised by the tabloids.
"I was asked about tweeting and said it was a dangerous path to go down, when players and fans are tweeting the chairman, as one person's opinion could get undue weight, and it's hard to have much context in 140 characters.
"Then I picked up the papers and read I was "poisoned", which wasn't what I meant at all."