Hodgson expects Ridgewell deal
Roy Hodgson expects Birmingham City defender Liam Ridgewell to finalise a move to West Bromwich Albion before the deadline.
Last Updated: 31/01/12 4:54pm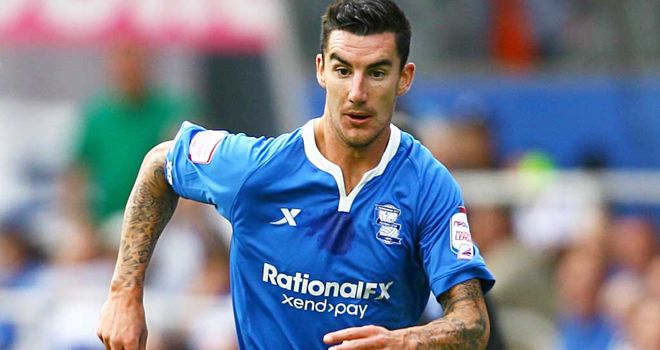 Roy Hodgson expects Liam Ridgewell to finalise a move to West Bromwich Albion, but confirmed the Birmingham City defender will not feature in Wednesday's game against Fulham.
Ridgewell has been a long-term target for the Baggies and the club have finally agreed a fee with local rivals Birmingham.
The 27-year-old is currently undergoing a medical at The Hawthorns and Hodgson is confident the deal will be wrapped up before the transfer window closes.
Hodgson is looking forward to adding Ridgewell's experience and versatility to his squad, but he will not be available for the midweek trip to Craven Cottage.
Long term
"I expect the deal to be completed and for him to be a West Bromwich Albion player by the end of the day," said Hodgson.
"It was never going to be a possibility he would be signed in time for tomorrow's game and there is no rush in that respect.
"We've signed him for the long term, not just for the next game.
"It will be good to have him here. He's been a transfer target since the summer.
"He's a very experienced player. He's left sided, which is also very useful to us because we don't have many left-sided defenders in the club.
"He has the added advantage that he is experienced in two positions - left-back and left centre-back.
"He's also used to playing in teams that are under pressure to get results. We're hoping we won't be under that much pressure but, if we are, it will be nice to have someone who has been there before and knows what it's all about."