Hodgson - Follow Fulham example
Roy Hodgson says his former club Fulham should be a template for West Brom.
Last Updated: 01/02/12 9:55am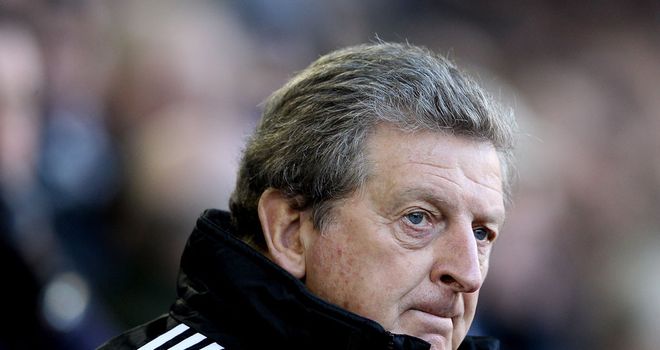 As Roy Hodgson prepares to return to his former club Fulham, he says that the Craven Cottage side should be a template for West Brom.
Hodgson established Fulham as a Premier League club during his time in charge and also took them to the Europa League final.
The Baggies have yo-yoed between the top flight and Championship in recent years, but after keeping them up last year, Hodgson now wants to cement their position in the Premier League.
He said: "The main standard bearer for Fulham is 'how secure they are as a Premier League team?' Every year most people regard them a mid to top half of the table team.
"There is never any suggestion that Fulham with their squad, their organisation, and ability are going to be relegation candidates. That has changed over the last three or four years.
"The club has gone forward and are an example to clubs like ourselves. That stability of the last four or five years is what we need to get.
"But they've done it gradually, bit by bit, got stronger and stronger."
Gradually
And Hodgson admits West Brom will also have to build gradually rather than lavish spending.
He added: "This club does have ambitions, we are still trying to establish ourselves after only one year back in the Premier League as a bona fide Premier League club for years and years to come.
"But it's got to be done, I think, in the way the club is trying to do it, that is building slowly, trying to get better every year, trying to get a stronger squad every year.
"The only truth is we are not going to go about it in, say, the way QPR have done, new owner, new coach, lots of money, lots of new players.
"We are not going to do that and when I signed for the club, I knew that was the case and didn't expect any more and none of the clubs I've ever worked with have worked that way."