Campbell reveals Cats disguise
Fraizer Campbell has admitted that he used to turn up to watch Sunderland matches in disguise during his lengthy injury ordeal.
Last Updated: 02/02/12 9:55am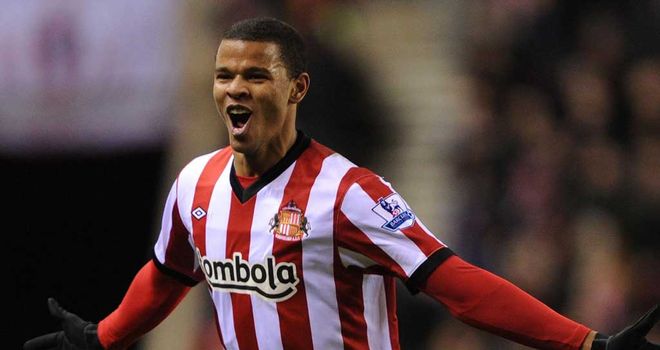 Fraizer Campbell continued his comeback with a spectacular goal against Norwich on Wednesday, before admitting that he used to turn up to the Stadium of Light in disguise during his lengthy injury ordeal.
The Yorkshire-born forward has only made 34 appearances for the Black Cats since his move from Manchester United nearly three years ago.
But after scoring following a long-awaited comeback in Sunday's 1-1 FA Cup fourth round draw with Middlesbrough, the 24-year-old repeated the feat with a stunner against the Canaries in their 3-0 home win, which took them up to eighth spot in the Premier League.
Campbell spent 17 months out after two knee ligament operations but admitted to Sky Sports News that he sought solace by taking his seat incognito amongst the home supporters.
"I was in disguise at a couple of games, yes, it's true, but you know it didn't last very long," he said.
Asked what he wore, he said: "Everything. Hat, scarf but it was great to be part of the crowd and watch the lads to well.
"It's been a long road, but there's always been that light at the end of the tunnel and to score on a night like that, it's been brilliant."
Top player
Meanwhile, Sunderland team-mate Craig Gardner admitted Campbell has been a welcome addition to the side and praised the striker for his mental fortitude after coming through some dark days.
"Fraizer's a player that we've been missing all season. He's a top, top player and he's like a new signing," he said.
"He runs the channels, he's strong, he's quick, he scores goals and we've missed him.
"He's a character and a good lad but to be out for so long and to come back and score two important goals is a credit to the lad. He's been brilliant."