Marveaux fears season is over
Newcastle midfielder Sylvain Marveaux fears he will not play again this season as a result of his groin injury.
Last Updated: 08/02/12 11:06am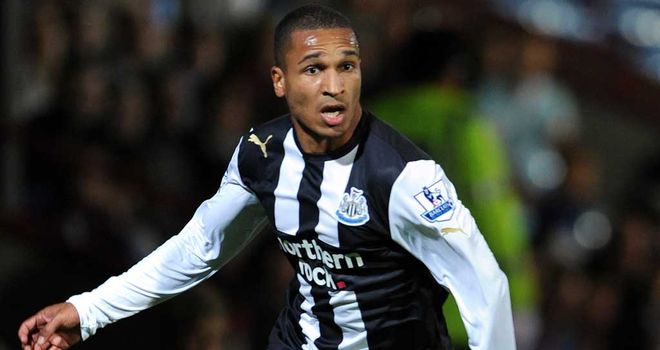 Newcastle midfielder Sylvain Marveaux is set to return to running next week in a step up of his recovery from a groin injury, but he fears his season could be over.
The French winger last summer arrived at St James' Park from Rennes after spending the second half of last season recovering from separate knee and groin problems.
Having struggled to break into Newcastle's first team since his move to England, Marveaux was in November then struck down with his latest injury and had to undergo an operation.
The 25-year-old was initially scheduled to return around March, but, despite making progress in his rehabilitation, he is concerned he may not play again this season.
Two months
Marveaux told The Chronicle: "I don't know if I will play again this season, because I won't train for two more months.
"I'm not thinking of playing again. I want to do it step by step."
He added: "It's getting better now. I'll start running next week.
"The worst - surgery and everything - is behind me, and I just want to be on the pitch.
"I hope I will train in a couple of months."