Kenny keen to move on
Kenny Dalglish has called for a line to be drawn under the Luis Suarez affair as Liverpool prepare to visit Man Utd on Saturday.
Last Updated: 09/02/12 10:01am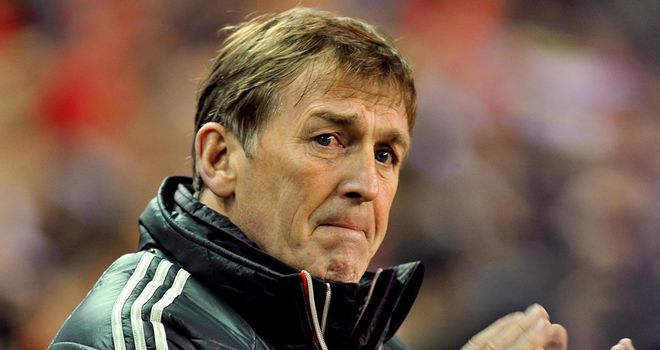 Kenny Dalglish has called for a line to be drawn under the Luis Suarez affair as Liverpool prepare to visit Manchester United on Saturday.
This weekend is likely to see the Uruguay international come up against United for the first time since his eight-match ban for racially abusing defender Patrice Evra.
The teams have already met, in the Reds' FA Cup fourth-round win at Anfield last month, but the encounter at Old Trafford has the potential to be particularly hostile atmosphere towards the striker who finally made his comeback in Monday's draw at home to Tottenham.
That game threatened to re-open the simmering tensions between the two clubs and sets of fans after United striker Wayne Rooney wrote on Twitter he felt Suarez should have been sent off and not just booked for kicking Scott Parker in the stomach.
Equally, Dalglish's assertion in his post-match interviews that he felt the player should never have been banned in the first place could have been viewed by some as antagonistic.
But the Scot, who confirmed Suarez would shake the hands of Evra and all the United players, has called for a "responsible" approach.
Draw a line
"Everyone involved, including the media, the supporters and both teams have a responsibility to ensure this weekend is remembered as a cracking game of football between two very good sides, rather than for anything else," he told Liverpool's official website.
"I thought everyone involved in the FA Cup tie at Anfield played their part in making sure that the match was played in the right way, so let's make sure that happens again this weekend.
"I'm sure people will want to talk about Luis Suarez but he accepted his ban, served his suspension and returned against Spurs on Monday.
"It's time for all of us to draw a line under what happened and move forward.
"People are already speculating on the pre-match ceremony, but from Luis' point of view we have spoken to him and I know he will shake the hand of Patrice Evra and the other Manchester United players before the game."