Reds threat motivates Giggs
Manchester United midfielder Ryan Giggs admits he wants to stay ahead of Liverpool after beating their record last year.
Last Updated: 10/02/12 10:09am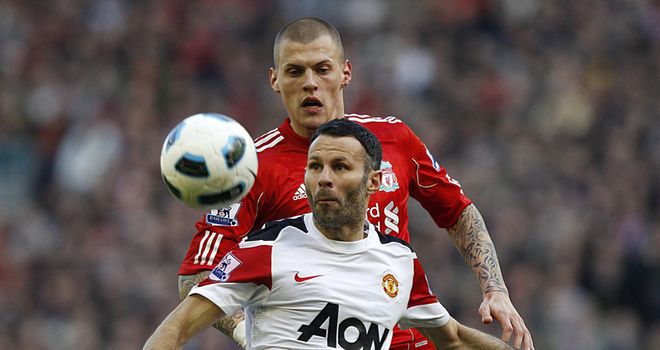 Manchester United midfielder Ryan Giggs admits he is keen to stay ahead of Liverpool after beating their record last season.
United won the top flight for the 19th time last term, going ahead of the Reds who have won 18 championships in their history.
Liverpool have not won the Premier League since its formation in 1992 and are 18 points off the pace with 14 games to go this season.
The two rivals meet at Old Trafford on Saturday, with Manchester United seeking revenge after being knocked out of the FA Cup at Anfield last month.
There have been some memorable games between the two clubs in recent times, including Liverpool's 4-1 win at the Theatre of Dreams two years ago.
Similar
And Giggs remains convinced that Kenny Dalglish's side are as much of a danger as usual, saying: "They're a club similar to us with massive history.
"We're the two most successful teams in the country, so we know we've got to perform and play well to get anything from any game against them.
"We know we're in for a tough game. It's the club we tried to catch for so long and now we've caught them the challenge is to stay ahead."
A Manchester United win will send them to the top of the table, moving in front of Manchester City, who do not play until Sunday against Aston Villa.
Important
Sir Alex Ferguson's side have a tough fixture list over the next few weeks, with visits to Tottenham and Norwich following two Europa League ties with Ajax.
Giggs is looking forward to the upcoming games but has played down their importance.
He added: "We know it's a tough run of games but these are the games you want to be playing in.
"We're not quite at the make-or-break part of the season, but it's an important time and we know that if we win these games then we'll be in good shape going into the run-in."