Bassong - I can still play
Sebastien Bassong is determined to prove he can still play during his loan at Wolves after his unshakeable faith kept his spirit strong.
By Soriebah Kajue
Last Updated: 12/02/12 3:14pm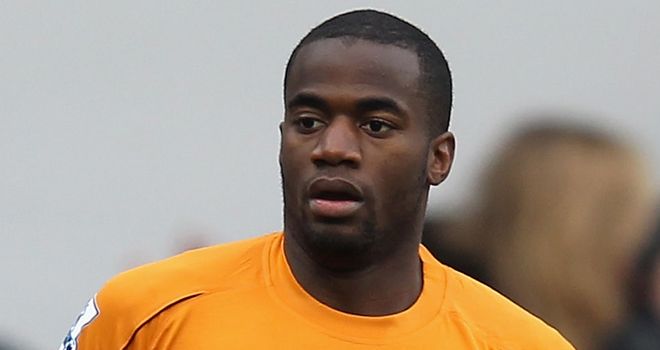 Sebastien Bassong is determined to prove he can still play at the top level during his loan at Wolves after revealing it was his unshakeable faith that kept his spirit strong while he was in the wilderness at Tottenham.
The 25-year-old joined Wolves on transfer deadline day in a loan deal until the end of the season after he had found himself marginalised at Spurs.
Bassong made 38 appearances as Harry Redknapp's men qualified for the Champions League in 2010, but in the ensuing 18 months, the Cameroon international was an infrequent figure in the team.
While many players would have succumbed to bad practices during this trying period, the former Newcastle stopper used this time to reaffirm his faith.
Strong faith
"I prayed, three or four times a day, depending on how I was feeling," Bassong told Sky Sports. "That was the only help I had, along with the love of my family that helped me get through this.
"I've always had a strong faith in God and went to church quite regularly.
"You have to keep your faith and believe in God no matter what. If you are in a bad situation you shouldn't doubt him.
"I knew at the end of the day something good would happen to me."
Bassong suffered relegation during his time at Newcastle but is adamant he can bring that experience to Wolves to help them banish the fear of the drop.
And the prospect of preserving Wolves' top-flight status is one he is relishing, adding: "I've been in this situation before with Newcastle and with my team [Metz] in France. For me, it's another exciting challenge.
"When you don't play football, after a while people forget about you, but I have pride and I want to show people I can play."