Holloway plays down Diouf row
Ian Holloway moved to defuse the growing row over yet more alleged bad behaviour from controversial Doncaster striker El-Hadji Diouf
Last Updated: 16/02/12 3:32pm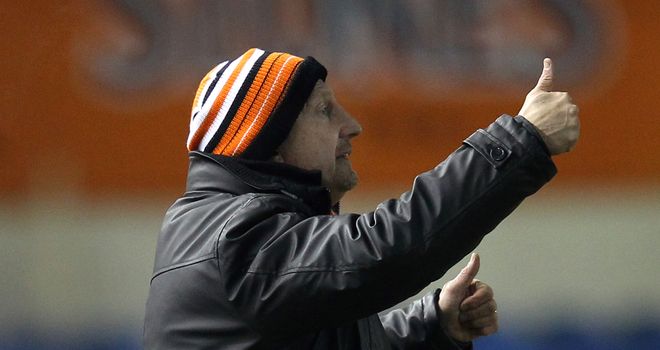 Ian Holloway moved to defuse the growing row over yet more alleged bad behaviour from controversial striker El-Hadji Diouf when his Blackpool side beat Doncaster midweek.
The 31-year-old striker was again accused of spitting on an opponent during the game which sparked a half-time bust-up between the players
Blackpool forward Gary Taylor-Fletcher claimed that Rovers striker Diouf spat at visiting goalkeeper Matt Gilks following a hotly disputed penalty on the stroke of half-time.
The Senegal striker scored the spot-kick before confronting Gilks in the goalmouth which sparked the melee.
Diouf has previously been punished for spitting at Celtic fans while playing for Liverpool and at Portsmouth's Arjan de Zeeuw during his time with Bolton.
But Holloway called for cool heads at the club as he looked to draw a line under the incident and prepare for the FA Cup match at Everton on Saturday.
"I know there was a ruckus," he said. "It started over the penalty which he earned - I don't think it really was but the referee gave it and he scored it.
"At the end of the day if we're going to get funny because someone scores against us and won't give us the ball back I don't want us getting involved in that.
"It is a storm in a teacup, a waste of space. Let's get on with the next game."