Gera eyeing early return
Zoltan Gera says there is an outside chance he will return from injury for West Brom before the end of the season.
Last Updated: 17/02/12 9:51am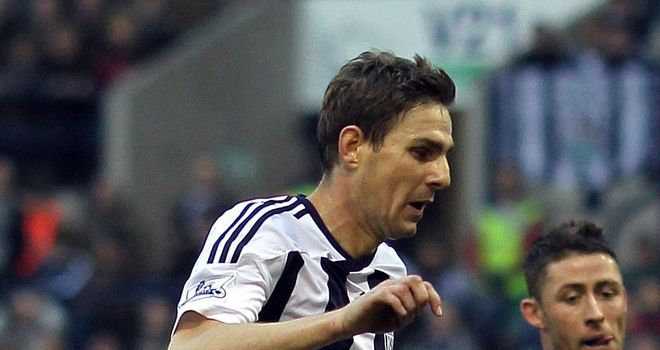 Midfielder Zoltan Gera believes there is an outside chance he will return to action for West Brom before the end of the season as he continues his recovery from injury.
The Hungary international has been sidelined since November after rupturing his anterior cruciate ligament.
He passed up the opportunity to have a synthetic ligament installed in his knee for the safer option of routine surgery in the hope of prolonging his career long term.
But Gera, 32, has still not ruled out the possibility of returning at the end of the campaign although his more realistic target is the start of next season.
Comeback
He said: "If you have the synthetic ligament, you can come back quicker but it's too risky and my plan is not to play for one of two more years.
"If that had been the plan, the synthetic ligament would have been the better option.
"But I wanted a proper operation so I can play as long as I can. I still feel I can play for a long time."
Gera, who was re-signed from Fulham last summer, added: "There is no need to rush and I will play when I am fit. Hopefully I can play at the end of the season.
"But if that is not the case, it's OK. I just need to make sure I'm ready for next season and that the knee will be perfect so I can start the season strongly.
"If I play before the end of this season, then that's a bonus."