Cleverley to press Euro claims
Tom Cleverley is hoping to enhance his Euro 2012 claims in England's friendly with Holland.
Last Updated: 23/02/12 8:34am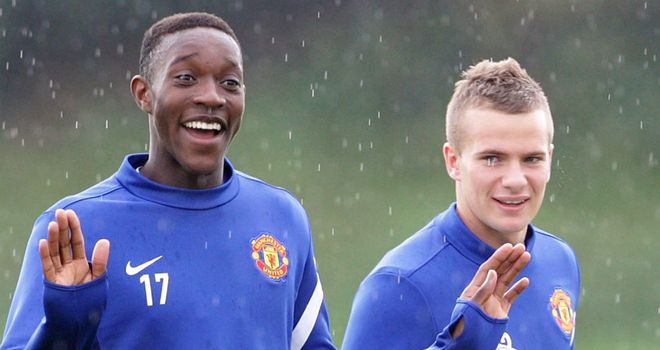 Manchester United midfielder Tom Cleverley is hoping to press his Euro 2012 claims in England's friendly with Holland next Wednesday.
It is anticipated interim manager Stuart Pearce will hand a number of inexperienced players their chance when he unveils his squad.
And Cleverley, still to make his debut despite two call-ups to the senior ranks earlier in the season, is amongst those hoping to take advantage.
"I don't really listen to what people are saying," said the 22-year-old. "I just go out and play my football.
"If I can find some good form from now until the end of the season, I would be more than happy to be involved in the European Championships.
"I am not sure whether it is a good time though. I know Stuart Pearce quite well from my time with the Under-21s. He is a good manager. Hopefully I will be involved."
It had been anticipated Joleon Lescott would also be included.
However, following Wednesday night's Europa League victory over Porto, the Manchester City defender confirmed he will not be involved.
"I have been told I am not involved," said Lescott. "It is a chance for other players to get involved and prove what good players they are."