Johnson - Home form is key
Manchester City's Adam Johnson believes it is his side's imperious home form that is driving them forward.
Last Updated: 26/02/12 4:14pm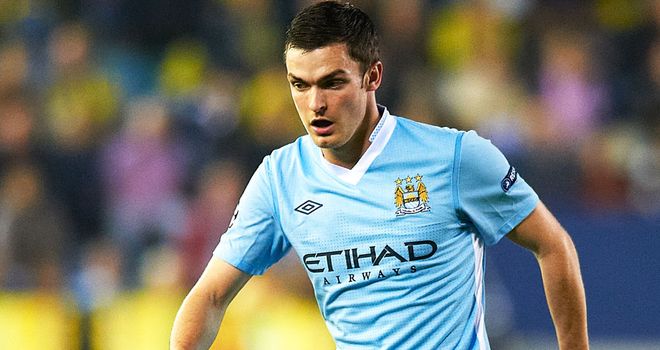 Manchester City winger Adam Johnson believes it is his side's imperious home form that is driving them forward.
City maintained their 100 per cent league record at the Etihad Stadium with an easy 3-0 win over Blackburn on Saturday.
Roberto Mancini's team have now won 18 games in succession on home soil - 13 of them this season - and not lost at home since December 2010.
City still have some testing fixtures remaining in what is now the business end of the season, with games against Chelsea and Manchester United still to play.
But Johnson believes their feeling of invincibility at home could well be the pivotal factor in these games.
Confidence
"When you play at home, there is that bit extra confidence," he told City TV.
"We have a lot more of the ball and we enjoy playing on this big pitch. When you go away, the pitches aren't so good, they are narrower. They make it difficult for teams like us to play.
"Here we have everything in our favour and all the fans behind us, which is massive. I think that is why we perform so well."
Mario Balotelli scored the first goal after 52 minutes on Saturday to pave the way for further strikes from Sergio Aguero and Edin Dezko.
Fighting
"Once we scored the first goal, they never really looked like scoring," added Johnson.
"At times we had so much possession; we just passed it and passed it. It is difficult for them, they are fighting for their lives and coming to us is obviously difficult.
"If they could hang on for as they could and maybe nick a point, I think they would have been delighted with that.
"We probably should have scored more than three but it is another three points and another game down."