Phillips set for Scotland
It is only a matter of time before Blackpool star Matt Phillips becomes a Scotland international, according to Peter Houston.
Last Updated: 27/02/12 10:10pm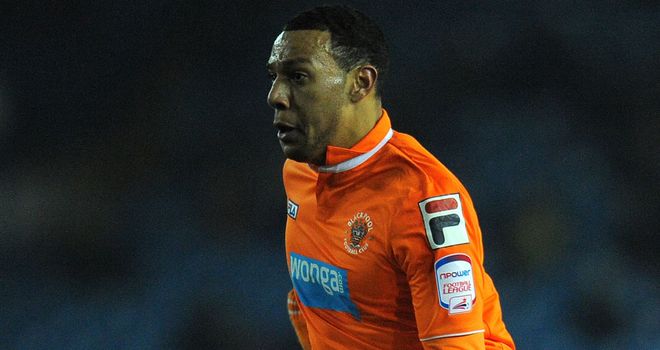 It is only a matter of time before Blackpool star Matt Phillips becomes a Scotland international, according to the nation's assistant manager Peter Houston.
The England Under-20 international, who has lodged his change of allegiance with FIFA, has pulled out of Wednesday's friendly in Slovenia after missing his club's weekend win over Bristol City.
Despite being effectively ruled out previously by club manager Ian Holloway, Phillips reported to Scotland's hotel in Renfrewshire on Sunday night for medical checks and on Monday morning posed for photos in Scotland's new white away kit.
The 20-year-old will not travel to Slovenia, but Houston expects him to be included in Craig Levein's squad when Scotland face the USA in Florida on 26th May.
Levein got the Aylesbury-born player on board after his Scots-born grandfather tipped off a journalist about his eligibility.
Houston said: "Speaking to the lad last night at the dinner table, and Craig has had many chats with him, he is fully committed.
Frustration
"Let me tell you that, he will be a Scotland player in the near future.
"It might not happen this week, obviously, but I fully expect Matty Phillips to be on the plane to America, hopefully with no injuries, and we can see him in a Scotland jersey."
Another player who is keen to play for Scotland, but not getting the chance, is Leeds striker Ross McCormack.
He has not been involved since the Carling Nations Cup in May, despite scoring 16 goals for Leeds this season, and last week expressed his frustration at being overlooked.
Houston said: "The door isn't closed on Ross McCormack because he's not in this squad.
"Ross McCormack could have a big future ahead in more important games if he keeps up his form because I know Craig still rates him as a player.
Work
"He just feels the players he has picked are just slightly ahead of him just now."
Meanwhile, Houston did not want to discuss another absent player, Wolves striker Steven Fletcher.
The former Hibernian player has had no contact with Levein since asking not to be considered for the clash with Northern Ireland a year ago via a text message.
Houston said: "We've got to look forward. We have spoken about that a million times.
"It keeps getting brought up, but I think we have to put it away and look forward.
"The way to move forward is not to think about one individual. We have got to work as a group to win matches for Scotland."