O'Hara hails "amazing" Connor
Jamie O'Hara believes Terry Connor can be Wolves' full-time manager after hailing the "amazing" difference on the training ground.
Last Updated: 04/03/12 3:26pm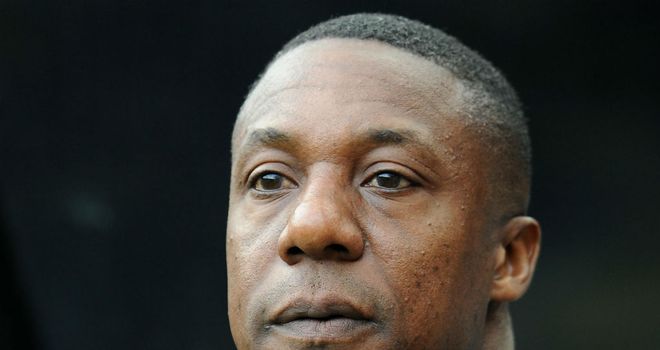 Jamie O'Hara believes Terry Connor can be Wolves' full-time manager after hailing the "amazing" difference on the training ground.
Connor was appointed as Mick McCarthy's replacement until the end of the season and began his reign with an encouraging 2-2 draw at Newcastle last week.
And O'Hara has been pleasantly surprised by the changes Connor has already made at the club.
"To be honest, I think a few lads were thinking it wouldn't be that different to under Mick - but it has been completely different," said the 25-year-old midfielder.
"TC (Connor) has got his own ideas, (he) has taken on the role of wanting to be a manager now.
"I don't think he was too sure about it at the start, but once he has taken over the team for a few weeks he has looked the part.
"It has been really different, really good. Training has been amazing and the sharpness has gone to another level.
"But it has also been good that TC was the go-between with the lads and the manager (McCarthy) and he has still got that relationship with the players.
"You can talk to him about things. He is still trying to keep it where he doesn't want to be called boss."
O'Hara feels Connor has the respect of the players and could do the job on a permanent basis.
He said: "If TC keeps Wolves up, taking over when we were second from bottom, then you are entitled to the job.
"But it's not just about results for a manager, it's the way players respect him and the way the club is run.
Potential
"TC has got a big learning curve and will take time, but the way he has been the last three weeks shows he has got the potential to be a good manager."
Indeed, O'Hara reveals it was he who encouraged Connor to make a pitch for the managerial role after McCarthy was axed.
He added: "When the manager got the sack, I was saying to TC 'you are no different to Chris Hughton'. He is the same sort of character and I said 'why not give it a go'.
"I worked with Chris Hughton a lot at Tottenham and he was assistant for 10 years and, when he became a manager, people were questioning it and asking if he has got that authority.
"He has turned into one of the best up-and-coming managers in the league. He has done a fantastic job at Birmingham and did well at Newcastle.
"It was the same with Josep Guardiola at Barcelona. He stepped up from being a player and then coach and look at the success they have enjoyed and the team that has been created."
Respect
Fellow Wolves star Karl Henry agrees that Connor has what it takes to make a difference in the battle for survival.
"TC has got a calmness and the respect of the dressing room. We don't feel we are a sinking ship and TC has got the respect of the players.
"Some people are on about TC being with Mick but he is his own man. He has got his own views. He is a good coach."
And Henry is confident the players' experience can help the club avoid relegation for a third successive season.
He added: "I definitely think there are three sides worse than us. I don't think we are going to go down. I've never felt that at any stage of the three seasons in the Premier League.
"We have remained positive, there are plenty of points to go, a lot of six-pointer type games.
"The fact we have been down the bottom three before is not something to brag about but it will stand us in good stead because we are not fazed about having to scrap and fight to get out of this situation."