Ridgewell - No complacency
Liam Ridgewell insists West Brom will not be putting their feet up after virtually securing their top-flight status.
Last Updated: 26/03/12 5:28pm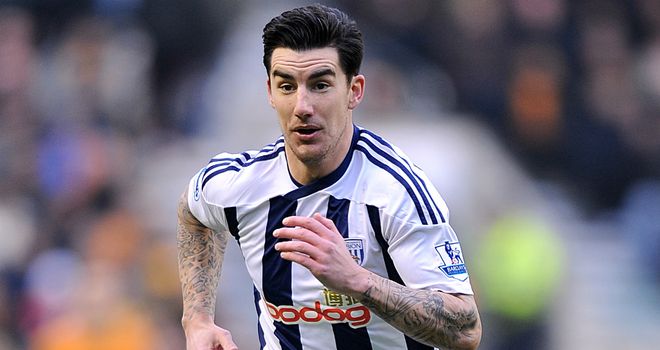 Liam Ridgewell insists West Brom are not putting their feet up for the rest of the season after virtually securing their top-flight status.
The Baggies are currently 14th in the Premier League table and a healthy 11 points clear of third-from-bottom Queens Park Rangers.
West Brom's three-game winning streak ended at Manchester United and they have followed up that defeat with a draw at Wigan prior to Sunday's 3-1 home loss to Newcastle.
Papiss Cisse helped himself to a brace at The Hawthorns and while the club's primary objective looks to have been completed, Ridgewell knows there is plenty more to play for.
No complacency
"There is no complacency," explained Ridgewell. "This team doesn't just want to stay in the Premier League, we want to push on in the league.
"It's a bonus that it looks like we should be here next season already with the points we've got on the board.
"But we want to push the team and the club on and get up as high as we can in the league.
"If you're a team that switches off, you might as well give up and go on holiday with 10 games to go because there's no point in turning up and having a game."
Possible
Ridgewell experienced a top-ten finish with Birmingham two seasons ago and believes Albion are capable of reaching similar heights.
He continued: "I finished ninth with Blues the first season we got up into the Premier League and it's a good feeling.
"We can achieve that at this club and with this team. It's definitely possible.
"We've got some games coming up that we can get some results from and we've got some good home games coming up.
"At the moment, our away form is better than our home form but hopefully we can turn that around before the end of the season.
"We know we're a good side and we know we've got good players."