Owen - I can fire Utd to title
Michael Owen is back in training and is hoping to help Manchester United to win the Premier League title.
Last Updated: 27/03/12 8:59pm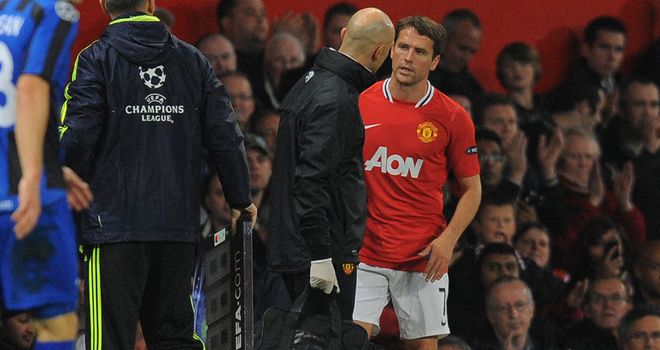 Michael Owen is back in training and is hoping to fire Manchester United to the Premier League title.
The former Liverpool, Real Madrid and Newcastle striker has not played since the beginning of last November as a result of a thigh injury.
But Owen, 32, is back with his squad-mates, building towards match fitness, and wants to ensure United maintain their three-point lead over Manchester City at the top of the table.
United are not exactly struggling after Monday's win over Fulham extended a run of nine wins in 10 unbeaten matches for Sir Alex Ferguson's defending champions.
However, Owen is keen to help his club, as the 89-time England international told Sky Sports News: "What I have got to do now is focus on trying to get back fit and sharp and you never know what is going to happen.
"If I can get myself back fit and available, that has got to be my aim just in case I am required."
Owen insists he still has at least a couple more years at the top level despite his present injury problems.
"I must admit, I don't think I am going to be one of the players who is still playing when they are 37 or 38 like Ryan," said Owen.
"But I certainly think I still have another two or three years left in me."