Pulis tips Palacios to be a hit
Stoke fans are unlikely to see the best of Wilson Palacios until next season, according to boss Tony Pulis.
Last Updated: 29/03/12 5:42pm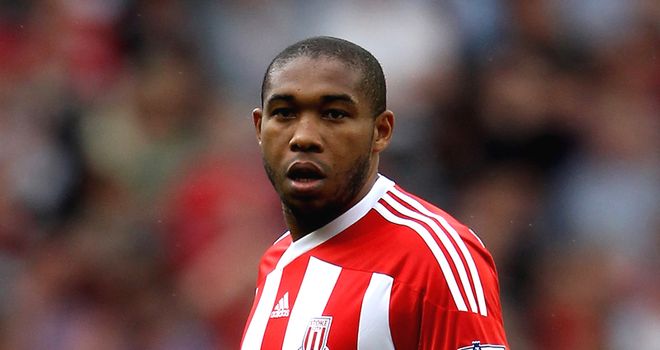 Stoke fans are unlikely to see the best of Wilson Palacios until next season as he works his way back to full fitness, according to boss Tony Pulis.
Palacios was part of an £18million deal which brought Peter Crouch and himself to Stoke on the final day of last summer's transfer window.
The Honduran arrived at the Britannia Stadium with a knee injury and has only started 16 games this season, and rarely completed 90 minutes.
Pulis, however, has been encouraged by the signs of improvement the midfielder has shown in recent weeks and believes his patient approach will pay off next season.
"After the first month, we knew it was going to be a while," he said.
Knee
"We knew that it would take patience as much as anything to get Wilson through a period where not only did we get him fit, but also that we didn't work him so hard that it affected his knee.
"But he has looked sharp in training and he has got himself together a little bit more.
"We still have to be careful with him, so we won't get the best out of him until next year I don't think.
"(He played well) for a period (against City), and that is what we are doing for the moment, playing him just for periods of time.
"We still don't think he is ready for 90 minutes (regularly) and we will do it the way we think is the best way to do it, in respect of the medical advice we are getting."
Quality
The former Wigan battler came on for the final 10 minutes against City and played for an hour against Spurs last Wednesday, and Pulis is monitoring his fitness carefully to make sure he does not suffer any setbacks which would derail his progress.
"He joined with an injury that needed a lot of care and attention and that is what we have given him," Pulis added.
"I think we have seen signs and patches of his quality within games that he has played in or come on in.
"But the important thing is that we see him through this period and that he doesn't pick up another injury to set him back, because that would be really soul destroying for him."