Sutter eyes Rovers return
FC Zurich's Scott Sutter hopes Blackburn Rovers resurrect a move to bring him to the Premier League this summer.
Last Updated: 06/04/12 6:07pm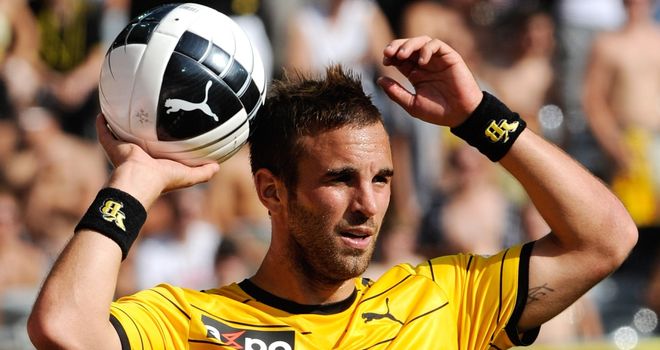 FC Zurich full-back Scott Sutter hopes Blackburn Rovers will resurrect a move to bring him to the Premier League this summer.
Sutter, 25, was given permission by his club to have talks with Steve Kean in January, but right at the death Rovers opted to conclude a deal for Bradley Orr.
The English-born defender, however, has not given up hope of playing for Rovers and is still haunted by the way his dream move collapsed at such a late stage.
"It wasn't a pleasant experience," he told GiveMeFootball.
Emotional
"Those last three or four days of the transfer window, including having to train, was a very physical and emotional time especially after it had fallen through and me coming so close.
"It was literally taken out of my hands and that it didn't work out was obviously heart-breaking for me."
Kean, however, went up in Sutter's estimations by the way he explained to the player intricacies surrounding his deal.
"I went in, sat down with Steve and he just said to be completely honest with you, we've put an offer in for Bradley Orr, three weeks before you came, the first one got rejected and we improved that offer," he added.
Rejected
"For the last two weeks it's been on the table and it hasn't been rejected but it hasn't been accepted.
"If that doesn't go through today, which I don't think it will, then we'd like to take you on.
"Sometime later he called me and said I'm really sorry but the offer was accepted from QPR and because we had him on our radar that's the direction we're going in."