Ferdinand stunned by abuse
QPR defender Anton Ferdinand has been appalled by some of the abuse he has had to face since his altercation with John Terry.
Last Updated: 21/04/12 1:28pm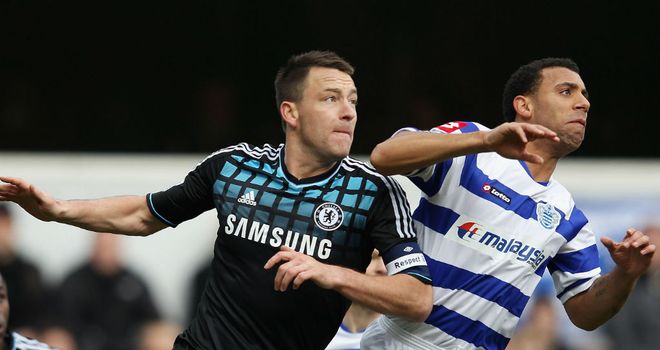 Queens Park Rangers defender Anton Ferdinand has been appalled by some of the abuse he has had to face since the incident which resulted in John Terry being accused of racism and has thanked his brother, Rio, for his support.
Ferdinand has been thrust into the spotlight following the incident in October, which has left Terry facing a court case on 9th July on allegations he racially abused the QPR defender.
Terry, who was subsequently stripped of the England captaincy, denies the charges.
The two players are next weekend set to meet again at Stamford Bridge, but since their initial clash, Ferdinand has had to deal with some unsettling comments from the terraces.
"Some of the abuse has been extreme, some of it has been very extreme and I'm thinking, 'how can they even be giving me any stick?'," he said.
"But this is the world we live in. You have to deal with it and I deal with it by playing my football. There is a bit more limelight on me."
Pressure
Ferdinand thanked his brother and Manchester United defender Rio, who is set to join Terry with England at Euro 2012, for helping him through the difficult spell.
"Rio has been a real rock for me. He's a rock for me in everything I do, not just football, in all aspects of life," he said.
"But my whole family have been there for me, that's the way we are."
Despite the full glare of pressure, the 27-year-old Ferdinand believes he has enjoyed one of his finest seasons in the Premier League.
"If you look at my career in big games, I have played well and this year it's felt like there have been a lot of big games, because of the added pressure on me," he said.
"I'd like to think I've had my most consistent season since I left West Ham. That other scenario has highlighted things a bit more, but at the moment I'm happy with my football.
"I cannot influence what other people are doing or saying. I can only affect what I'm doing on the pitch, and that's the way I've treated it."