Richards ready to face United
Micah Richards admits there is a 'real buzz' about Man City and feels there has 'never been a better time' to beat Man Utd.
Last Updated: 27/04/12 9:20am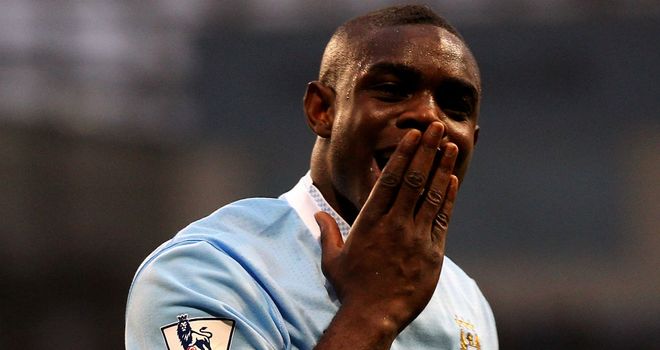 Micah Richards admits there is a 'real buzz' ahead of Manchester City's title showdown with Manchester United and feels there has 'never been a better time' to beat their arch-rivals.
United hold a three-point advantage at the top of the Premier League table with three games left to play, but victory for City on Monday night would lift Roberto Mancini's side to the summit on goal difference.
City have already hammered the Red Devils 6-1 at Old Trafford this season and have hauled themselves back into the title race after previously letting the lead slip.
Having come through the City Academy, Richards is all too familiar with the long years the club have spent in their neighbours' shadow and feels the time is right for a change.
Special
Richards told the club's official website: "Because United have always been better than us and have always had the bragging rights, it just makes it a little bit more special.
"I've played against them since I was part of the Under-14s and they've always been better at every level.
"We're not quite there yet, though we're slowly, but surely catching up.
"The players who have just come in didn't really know what the derby in Manchester was all about - they're getting it now, though!
"Everyone wants to beat United because it's a huge game and there's never been a better time for this."
Interesting
Though United still have the initiative, Richards is pleased City are back in control of their own destiny, adding: "If we win it really is in our hands.
"We don't want to get complacent. We went 2-0 up in the Community Shield, we didn't really play well and they came back and won the game.
"I want us to put in a real hard-working performance and really deserve to win it.
"It's not going to be as easy as everyone thinks, they've been there and done it and they want it as much as we do.
"That's what makes it more interesting. I can't wait and there is a real buzz around the place - it's going to be some game."
Richards, who has shared right-back duties with Pablo Zabaleta, is confident of being fit after missing last weekend's win at Wolves with a hamstring problem.
He said: "Whether I'm going to be involved or not I don't know. I had full training on Wednesday and it was fine."