Moyes lauds in-form duo
David Moyes has praised Nikica Jelavic and Steven Pienaar after they helped Everton to a 4-0 win over Fulham at Goodison Park.
By Tom Mallows
Last Updated: 28/04/12 6:22pm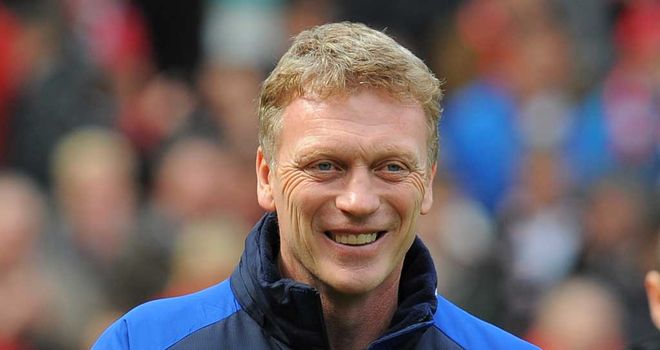 Everton boss David Moyes has praised Nikica Jelavic and Steven Pienaar after they helped the Toffees to a 4-0 win over Fulham at Goodison Park.
Jelavic hit two goals to take his tally to 10 in 13 matches since arriving from Rangers in January while Pienaar, on loan from Tottenham, set up three of Everton's four goals.
The result means the Merseyside club have scored four goals in three successive games for the first time since 1964 and ensures they are once again ending a season on a high.
Speaking to Sky Sports after the game Moyes pinpointed the January arrival of Jelavic and Pienaar as one of the reasons behind their upturn in form following a difficult opening to the campaign.
"We didn't score many in the first half of the season and undoubtedly the introduction of Nikica Jelavic and Steven Pienaar has made us play better," said the Scot.
"It has given us a goalscorer and in turn that has helped other players feel better and play with more confidence, so we've looked a far better team since the start of the year.
Big difference
"The ones who have come in had to come into the team as it was a necessity; we had to put Nicky [Jelavic] in straight away and of course we put Steven Pienaar in as he knows the way we work. But they've come in and made a big difference."
Speaking about the performance Moyes admitted he enjoyed watching the energetic display by his players from the touchline.
Putting their Wembley disappointment a fortnight ago against Liverpool aside the Toffees boss thinks his side have played as good as anyone since the turn of the year.
"It was a really good performance and an important three points for us," added Moyes.
"I did enjoy it because I enjoyed the way we played; we played some really good football albeit we needed a fantastic save from Tim Howard midway through the first half.
"Fulham have been playing really well this season, they have some really good attacking players who score goals so I knew we had to do the job right and we did.
"We've played really well since January, with the odd blip here and there. But I think we have played as well as any other team in the Premier League since then.
"We've had a day here and there where it hasn't gone the way we wanted it to but tell me a team who haven't."