Hodgson: What they said
Sky Sports looks at what figures in the game have been saying about the FA decision to approach Roy Hodgson for the England manager's job.
Last Updated: 30/04/12 3:12pm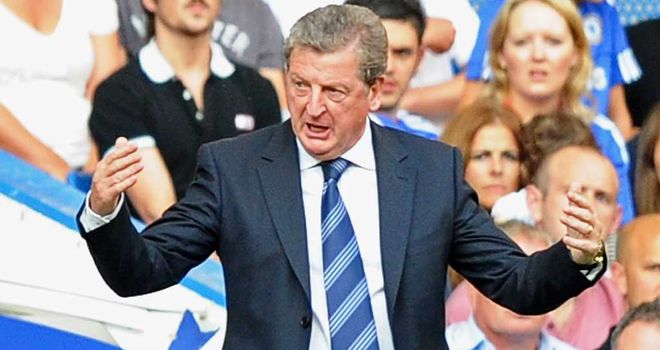 The news Roy Hodgson is to be interviewed for the England manager's job by the Football Association has generated a mixed reaction around the country.
Here Sky Sports looks at what figures in the game have been saying about the decision to approach the West Bromwich Albion manager.
"Obviously those in the press who have hammered Hodgson have never met or worked with the man." West Brom's Steven Reid via Twitter
"Surely Roy Hodgson can't be the only name on the 'list'??" Former England international Phil Neville on Twitter
"First of all, the FA needs to be open in terms of the situation. It's almost inconceivable they haven't approached (Harry) Redknapp. I think the fans and the broader sporting public have a right to know what the situation is with Redknapp." Mark Perryman England Supporters Club.
"I'm not totally surprised. He's got all the experience; he'll know all the players in the squad. I think maybe the only thing about Roy is he might not be strong enough for the squad of players, for the experienced players. I'm saying to the fans: give him a chance but he's got to be strong." Former England defender Kenny Sansom.
"I think most people who looked at Roy's CV would understand why the FA are going down that route. He's well respected within the game, but I think the public perception is the Liverpool situation and perhaps the fact Harry was the people's favourite. He's got to overcome that." Former England candidate Alan Curbishley.
"It seems to me - as an outsider looking on - the FA has gone for someone who's going to do as he's told (and) isn't going to cost anything in terms of compensation. It looks to me like it's the cheap option and the safe option... whether or not it's the right option only time will tell. Ex-England international Matt Le Tissier.
More to follow through the day