Coyle - Harry priced out
Bolton manager Owen Coyle believes strong favourite Harry Redknapp may have been priced out of the England job.
Last Updated: 30/04/12 1:10pm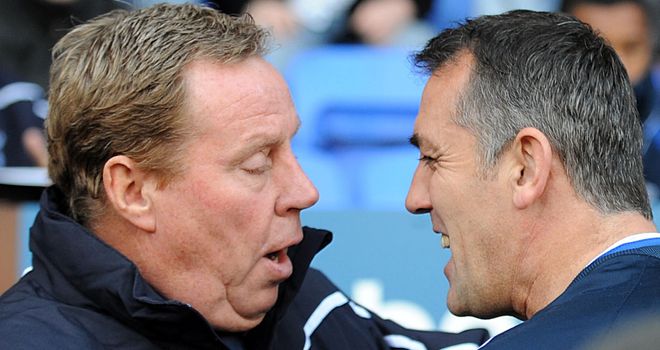 Bolton manager Owen Coyle believes Harry Redknapp may have been priced out of the England job.
Tottenham boss Redknapp was the overwhelming favourite to be named as the next Three Lions manager following the departure of Fabio Capello.
The Football Association's move for West Brom head coach Roy Hodgson has surprised many onlookers, although Coyle believes he has all the credentials needed to be a success.
But the Scot thinks Redknapp, who he faces when Bolton host Tottenham on Wednesday, is also an "outstanding" candidate.
He indicated the compensation demanded by Spurs for Redknapp, thought to be in the region of £10m, could have turned the FA's attention towards Hodgson, whose contract at the Hawthorns is set to expire in the summer.
Clamour
"Harry was always going to be a difficult one because of the compensation involved," said Coyle.
"But Roy is a terrific manager, someone I have a lot of time for, and I have no doubts he can bring real success to the England national team.
"I always felt it was between the two of them. There was a clamour for Harry and we all understand why.
"But it didn't surprise me that they then tried to approach Roy.
"I am absolutely thrilled. If Roy decides to take the job, there is no doubt he ticks every box in terms of what England are looking for.
"He has a proven track record and international experience. Obviously people made a lot of Harry being the favourite and I think you have two outstanding candidates there.
"If it is an English manager you are looking for, then those are the two you certainly would have been looking to choose between."