Osman predicts Potters 'test'
Leon Osman says Stoke are likely to make it tough for Everton to continue playing their free-scoring football of recent times.
Last Updated: 01/05/12 9:19am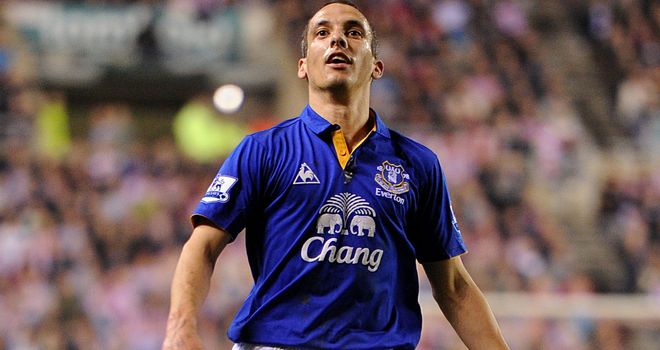 Everton midfielder Leon Osman admits Stoke are likely to make it tough for the Toffees to continue playing their free-scoring football of recent times on Tuesday night.
The Britannia Stadium is a difficult place for visiting teams and despite scoring 12 goals in their last three matches - four apiece in successive Premier League games for the first time since 1964 - David Moyes' men will not have it easy.
"It will be a test whether we can play the football we have played because we know we will have to compete physically with them," said Osman.
"It is going to be a completely different test with a tight pitch and the type of football they play."
Demanding
Fellow midfielder Tim Cahill agrees and knows they cannot afford to allow their standards to drop even slightly.
"I think it's hard to look forward to Stoke," said the Australia international.
"Physically they're very demanding and tactically, with their long throws and their set-plays, it can be quite a grind.
"Tony Pulis has done a great job with that team and obviously the players that they've got work really well together.
"If we go to a place like that even at 90% it's not going to be enough.
"We really need to make sure that we stop them physically and then hopefully we play enough football to win the game."
Everton need to win to ensure they remain above near-neighbours Liverpool, who play Fulham at home, and Cahill believes if they can do that it will ease the pain of losing to them at Wembley last month.
Heartache
"I think after the heartache of the FA Cup it was just right that we focused on the league," the 32-year-old told evertontv.
"To finish above Liverpool we have to be really determined and try to get the right results.
"We have to be on song because it's such a massive thing to finish above Liverpool and I think for the fans it would be a just reward for what we've been through this season."