Warnock unsure of Snodgrass stay
Leeds boss Neil Warnock has conceded he is unsure if captain Robert Snodgrass will stay at Elland Road.
Last Updated: 02/05/12 1:10pm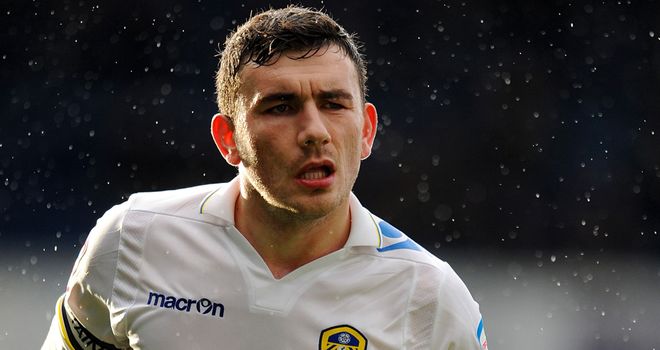 Leeds boss Neil Warnock has conceded he is unsure if captain Robert Snodgrass will stay at Elland Road.
Snodgrass, who is entering the final 12 months of his current contract, has been offered a new deal to extend his stay at Leeds.
Warnock has made keeping Scotland international Snodgrass his No.1 priority this summer, but he accepts he may have to consider selling him for the right price if he does not sign a new deal.
Asked whether he believed Snodgrass would be at Elland Road for the opening day of next season, Warnock told the Yorkshire Evening Post: "My gut feeling is I'm not too sure.
"I'd imagine his agents are talking to everybody and it depends who comes in and the telephone money they talk about. But they'd still have to agree a fee with us.
"For us to let him go this summer, the fee would have to be very big. There'll be no getting away from that. I've said to the chairman (Ken Bates) 'if we have to keep him until Christmas, we keep him until Christmas'.
"If I get six months out of him with the team I've got and he wants to stay here on the same money then good luck to him. I'd like to keep Rob until at least Christmas.
"What I've said to him is 'sign your contract. If we're nowhere near by Christmas then I'll sell you at Christmas. If by the end of the season we don't go up then I'll make sure you're in the Premier League'.' I don't think I can do any more than that."
Risk
The Whites chief admits he is prepared to risk keeping Snodgrass until Christmas, even though any fee they might get for him in the January transfer window could be significantly lower than the price they could sell him for this summer due to his contract situation.
"It would be [a lower fee] but I've told the chairman it's important to keep Robert," added Warnock.
"But there are situations where if someone offers a realistic fee for him and I've got players lined up or in my mind who I can spend the money on - and I know that I'm going to get that money - then you never say never. I'll have to play it by ear with Rob's situation."